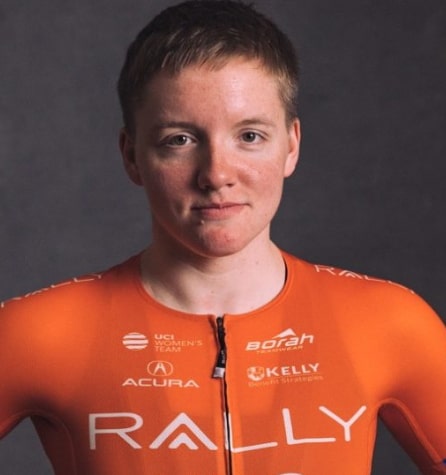 US Olympic Cyclist Kelly Catlin Commits Suicide By Asphyxiation At Her Stanford University Campus Residence As Mental Health Declines After Several Cycling Crashes
Kelly Catlin's Cause of death: Suicide By Asphyxiation
Kelly Catlin's Date Of Death: Friday the 8th of February 2019.
Kelly Catlin's Place Of Death: Stanford, California
A very promising US Olympic track cyclist has died.
Kelly Catlin killed herself in her Stanford University campus residence on the night of Friday the 8th of March 2019.
Her triplet brother, Colin Catlin broke the news on Facebook.
The member of the US women's pursuit cycling team reportedly battled mental health issue following several cycling crashes that led to concussion (traumatic brain injury).
Her sister Christine said this is not her first suicide attempt.
Her father, Mark Catlin has also confirmed her death to Velo News.
The 3-time World Champion died at the age of 23.
Her cause of death, suicide by asphyxiation was confirmed to E! News by the Santa Clara Medical Examiner today.
Suffocation or Asphyxiation is caused by creating a condition of severely deficient supply of oxygen to the body.
Follow NaijaGists.com on Facebook and Twitter.