Entertainment News
Video: Janet Jackson Uses Nigerian Yoruba Lyrics & Talking Drummers In Made For Now Rendition On Jimmy Fallon Show
Video: Janet Jackson Uses Nigerian Yoruba Lyrics & Talk Drummers In Made For Now Rendition On Jimmy Fallon Show
Popstar Janet Jackson, has beamed another South-West tradition to the world in the video of her recently released single, 'Made for Now', featuring Daddy Yankee.
It was her comeback effort, having been away from the music scene for quite a while, and it is thrilling how she decided to do it – the usual ways of doing things in America may not be catchy enough, so she searched through other continents, her compass paused on Africa, and yes! Here is where there is still so much to tap. Browsing further, Nigeria stood in its creative glory, and finally, the Yoruba culture of the South-West, one of the most exported, made so much sense to her.
It has something to do with Afrobeat, the Fela Anikulapo-Kuti's brand of music which has enjoyed fresh narrative across the world.
Thus, while Janet must jolt her American audience with a beautiful oddity, she must appeal to the African and Caribbean audiences by infusing Yoruba in the new track. It was a dramatic performance as the singer is welcomed by talking drummers who ushered her in with Yoruba lyrics (Asiko Ope Janet ti de). The outing enjoyed a complete blend with the Ankara fabrics won by Janet, her drummers and dancers.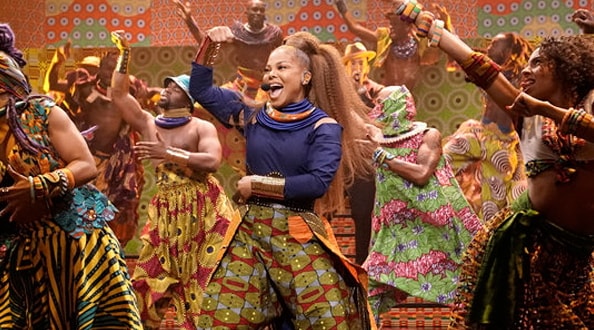 What more, there is the popular 'Shoki' dance step in their performance.
Watch the most talked about video of this week below
https://www.youtube.com/watch?v=h1YRf41JfCI