Entertainment News
52 Year Old Nigerian Woman Vivian Chiologi Gives Birth To First Child, A Baby Girl For Husband John Shittu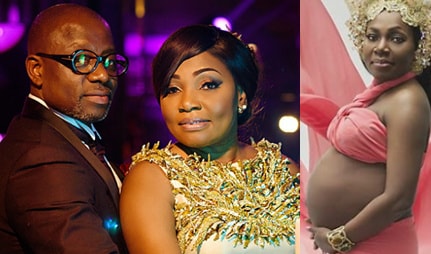 After a series of heart breaks and disappointments, former glamour girl Vivian Chiologi decided to relocate to Lagos from her base in Port Harcourt in 2014.
In 2016, she found true love in London-based football agent, the widower of late Ibironke Shittu, Mr John Shittu.
The couple who tied the knot in June of same year welcomed a baby girl yesterday in the UK.
The good news was released on the social media today by her paddy of life, Mosunmola Abudu.
Congrats to the couple