Crime News
Woman Pours Hot Water On Maid Over Missing Eggs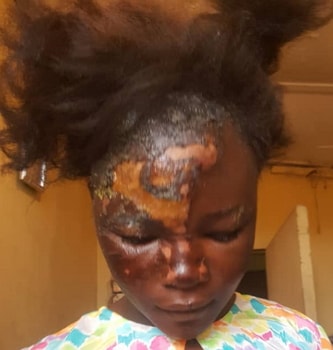 A woman has been arrested for allegedly torturing her 16-year-old maid.
The suspect identified as Darasimi Martins was arrested by Olosan Police Division operatives after the Child Protection Network reported the matter there.
It was gathered that the incident which occurred on Monday at 16, Olomowewe Street, was one of several assaults the 16-year-old maid had suffered from the woman.
The suspect, it was gathered, sent the teenager to buy six eggs but the victim hid two on her return.
Angered by her submitting four out of the six eggs she was asked to buy, the woman was said to have descended on the victim and poured hot water on her face, body.
The development, it was gathered, angered neighbours who contacted the CPN.
Confirming the incident, police spokesman Chike Oti, a Chief Superintendent (CSP) said the case had been moved to the Gender Unit for further action.