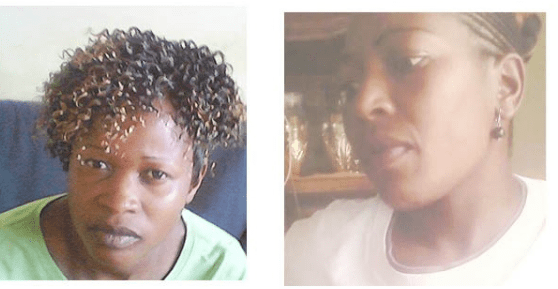 By BMetro
Shock As Woman Snatches Family Friend's Husband, Threatens To Deal With Her
A young woman is entangled in a fight with her husband's lover who is reportedly claiming to be the second wife.

According to reports, Esnath Kanyama from Cowdray Park suburb in Zimbabwe, is said to be hurt after Rachel Mpofu, who has been a close family friend allegedly snatched her husband, Ezra Siwawa.

Bmetro reports that Kanyama claimed in the past she once stumbled upon steamy love messages on her husband's phone which he was exchanging with Mpofu.

Last week, the parties apparently renewed their bitterness when Mpofu approached the Bulawayo Civil Court seeking a protection order against Kanyama claiming she was harassing her.

"She is not happy that I'm now the second wife to her husband. She also threatened to come to my place to destroy my property and as a result of her threats I am now seeking a protection order against her," pleaded Mpofu.

Kanyama, however, shot down Mpofu's claims that she was now her husband's second wife.

"When I went to her workplace I was looking for my husband. I am not aware that my husband has two wives. I can't be in a polygamous marriage with someone who used to come to my house calling me an aunt. My husband is now economically abusing me and the children because of her. He is no longer paying school fees for the children," fumed Kanyama.

In his ruling the presiding magistrate Franklin Mkwananzi ordered both parties to keep peace by not verbally and physically abusing each other.