Amanda Yates Garcia, 300 Year Old Witch Who Casts Binding Spell On Donald Trump Reveals Why She Did It
The leader of a coven of witches in Los Angeles California, Amanda Yates Garcia has revealed why she cast a spell on President Donald Trump.
Amanda who calls herself a 300-year-old witch charges her client $100 per hour to fix their spiritual problem.
Popularly known as Oracle of Los Angeles, 35-year-old Yates divorced her hubby following a series of spiritual power tussle.
On why she cast a spell on Trump, Amanda Yates said she did it in order to stop the US president from doing harmful and horrible things.
Amanda said she used a nasty photo of the President to carry out the rituals.
Here is the scene of one of the rituals.
As it stands, witches across world are still casting binding spells on Trump in order to prevent him from returning to office.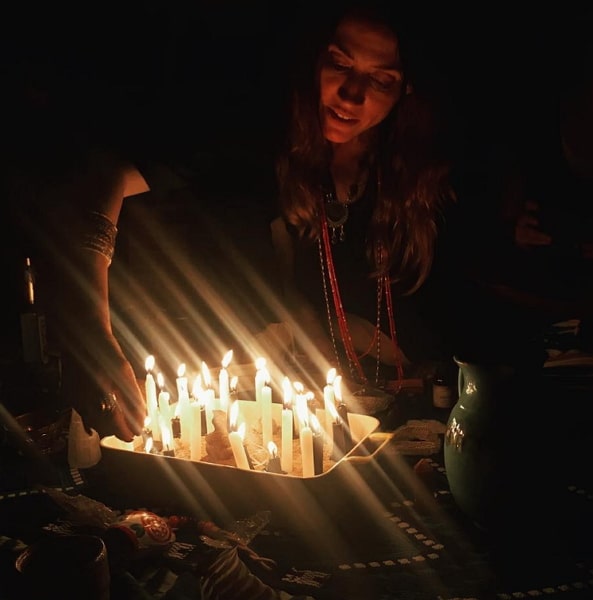 In a chat with The Times, she said their last meeting held at the Mystical Boutique Catland Books in Brooklyn on the 3rd of November 2018.