Bauchi State News
Bauchi Dubar Celebration Ends In Violence As Hunters Engage Each Other In Gun Fight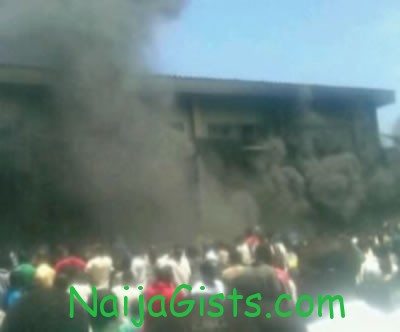 Bauchi Dubar Celebration Ends In Violence As Hunters Open Fire On Each Other
Another violence broke out in Bauchi today during a Post Sallah cultural celebration called Dubar.
14 people were rushed to the hospital as a group of hunters opened fire on each other.
The incident occurred at 11:30 am on Wednesday during Dubar procession when district heads of Bauchi Emirate were paying homage to the Governor of Bauchi State at Government House Bauchi.
The Police Public Relations Officer, Kamal Datti Abubakar who confirmed the incident said, "in the process groups of hunters that were following the District heads of Darazo local government and that of Duguri had a clash as a result one Auwalu Sadau of Darazo lost his life after sustaining injuries from dane gunshot while Usama Musa of Duguri district, Alkaleri LGA and Zakari Suleiman of Darazo LGA with 14 others sustained injuries and are now receiving treatment at ATBUTH".
55 people have been arrested in connection with the attack.