Biographies
Ali Nuhu Biography & Net Worth: Richest Kannywood, Hausa Actor Life History & Family Background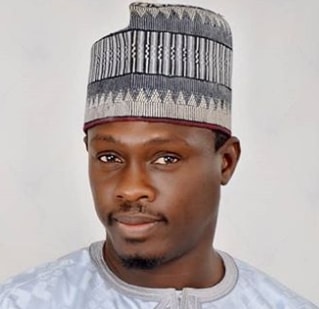 Ali Nuhu, a renowned Nigerian actor, director, producer, dancer and script writer was born on 15th March 1974 in Maiduguri, Borno State in the North East of Nigeria.
His father who was originally from Balanga Local Government of Gombe State married his mother Fatima Kardiram Digirema, a teacher and later a headmistress from Bama in Borno State, making him a bonafide Hausa man.
Ali grew up in the City of Kano and went to primary and secondary schools there. He later went to the University of Jos in Plateau State where he obtained a BA in Geography.
In an interview, Ali said he attended his first audition in Jos during his undergraduate days at the University of Jos when he saw an invitation by the Nigerian Television Authority NTA in Jos for auditions. He later went for the compulsory National Youth Service and served the country in Ibadan, Oyo State in the South-West of Nigeria.
In his quest to become a professional in the movie industry, Ali went to the University of South California to study Film Production and Cinema before returning to Nigeria to join the Hausa movie industry which has its headquarters in the City of Kano in 1999, the same year he lost his mother who played a crucial role in encouraging him to pursue his dream of becoming an actor. Because of his popularity in Hausa movies, Ali earned the title of "King of Kannywood" which has been envied by many. He has acted more than 260 Hausa movies and more than 150 Nollywood movies over the years in his career.
He has also won many awards as a result of his excellence. These include Face of Kannywood Award by City People Movie Award in 2017, Africa Movie Academy Award for Best Upcoming Actor in 2007, City People Movie Award for Best Kannywood Actor of the year 2014, City People Movie Award for Kannywood Personality of the Year 2015 and also City People Movie Special Recognition Award in the years 2014 and 2017.
Ali's popularity is evident by the number of followers he has on social media which includes about 145,000 Twitter followers, 1,600,000 Facebook followers and more than 581,000 followers on Instagram, making him the male Kannywood actor with the most followers.
In addition to all these, Ali is currently said to be the richest Kannywood actor with a net worth of about 1million US Dollars.
Ali Nuhu has a passion to support younger people to become successful actors in the future. He has started this by engaging many young people in his movie titled "Gamunan Dai". He also said he is planning to produce more movies that will involve many more youths, saying he will not be in the industry forever so there is need to raise young people to take over when the time comes.
Ali Nuhu Marriage and personal life
Ali is a family man with two kids, a boy and a girl Ahmad and Fatima respectively. Him and his wife Maimuna GarbaJa Abdulkadir who hails from Kaduna have been married for over 15 years now.
In an interview with Daily Trust, Maimuna said getting married to Ali has changed her from the reserved person she used to be to a more outgoing person. She described her husband as a very loving father and husband who is a good example and role model to their two children. As a celebrity, one of the things one has to deal with is rumours whether true or not. Recently, pictures of Ali and Kannywood actress Hadiza Gabon have flood the internet and people have been spreading rumours of him and the actress being secretly married.
The actor in a recent interview denied the rumours and was angry at the media for just taking rumours from people and publishing them. He said if rumours come to the media, the best thing they should do is find out the authenticity before publishing. He also added that the pictures in question were taken from a movie him and the actress acted named "Kushi".
Ali is obviously happily married to his wife although there is possibility he is considering marrying a second wife. Asked whether he has dated any woman in Kannywood, the actor said he hasn't and doesn't want it to happen as he loves his wife dearly. He also clearly stated that he is not interested in politics and does not intend to go into it now or in the future.
Misunderstandings
There have been rumours that Ali, Sani Danja and Nura Inuwa are enemies. In an interview with Blueprint, the actor said no such thing exists. He emphasized that he and his two purported enemies have been acting and producing together, saying he has acted several movies with Sani Danja, some of which were produced by his company. Although NuraInuwa is singer rather than an actor, he said the songs in many of his movies were composed by Nura so there is no way anyone would say they are enemies.
Ali and Adam Zango however, have had a few misunderstandings which according to sources, the first was because of Ali's associate Rahama when she accused Adam Zango of making sexual advances at her in exchange for a movie role, which Adam denounced. When Adam heard the rumour, he believed it was Ali trying to tarnish his name and decided not to relate with him on any level again. It is said that Rahama later apologized to Adam but the misunderstanding between Ali and Adam continued until 2015.
In 2017, another problem crept up when Ali was alleged to have insulted Adam Zango and his allies on tape. An Ally of Ali's denied these allegations and said it was a struggle for power between the two because Adam has always envied Ali's position and perceived it as a threat.
This incident almost scattered the Hausa movie industry but they were recently reconciled. This brought a lot of relief for many players in the industry including actors, directors and producers.