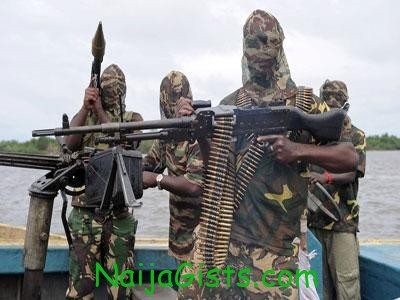 Feb 27, 2012 – Boko Haram Attack in Jos: 'Only God knows why the blast happened'
The President of Church of Christ in Nations (COCIN), Jos, Rev. Soja Bewarang, has declared that the headquarters' church in Jos which was bombed yesterday was "fully secured''. naijagists.com
Bewarang spoke with reporters on the scene of the blast. He said: "Only God knows why he allowed it to happened because we have always done our best to secure the place.''
The News Agency of Nigeria (NAN) reports that the bomb attack was carried out by men in soldiers' uniform.
One of the bombers died inside the Sports Utility Vehicle (SUV) conveying the explosives, while one was reportedly lynched by youths after he attempted to flee from the area just before the bomb went off.
"Our security is so tight, yet the Mighty God, whom we serve, allowed it,''  Bewarang told NAN shortly after the blast.
Bewarang described the day as "very bad for us'', but expressed gratitude to God for intervening, considering the magnitude of the blast.
He said: "Considering the tight security, there was no way such a car could gain access to the church premises, but we must give thanks to God in all situations.
"God is the ultimate chief security officer and we are happy that he took control.''
The COCIN president said the incident was "evil" and "shocking'', describing it as "the height of man's inhumanity to man.
"What I know is that God will always protect his own no matter the circumstances.''
On the level of destruction, the president said the impact on the building was massive.
"The church could have collapsed but for God's mercy. We are happy that it is still standing,'' he said.
While calling on Christians to be fervent in prayers for God's protection, he called on the government and security operatives to ensure that perpetrators were apprehended and brought to book.