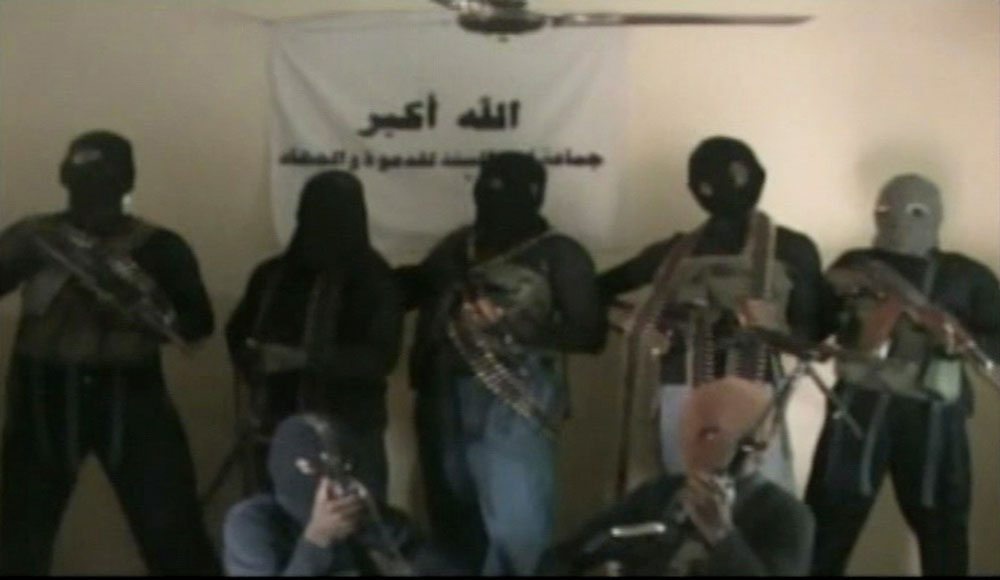 Some Boko Haram Members
Nov 13, 2011 – Joint Task Force Links Boko Haram To Al-Qaeda
JTF has linked the fundament Islamic sect, Boko Haram, to global terrorist group, Al-Qaeda.
While speaking to reporters on Friday in Borno State, the JTF commander, Lt. Col. Hassan Mohammed, said that he believes that "Boko Haram is Al-Qaeda".
Lt Col Hassan, who admitted that Maiduguri was no longer a safe place, said the porous borders of neighbouring countries had led to the easy movement of miscreants in and out of Maiduguri.
He stated: "Maiduguri has been a harbour for people from Chad, Niger and  Cameroon. Now, the people have become a source of terror. But I can tell you many people have been co-operating with us and we have collected many arms. Maiduguri is no longer a safe haven."
Mohammed, however, said that the JTF was on top of the situation and that peace with security of life and property would be restored to the northern state.
Boko Haram has been responsible for various attacks in Borno and other northern states, including the recent attacks which left over 150 people dead in Yobe state. (daily times)