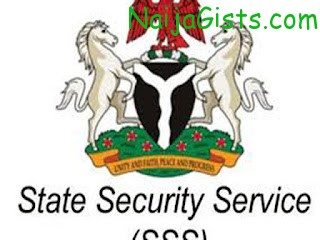 August 30, 2012 – Boko Haram Leaks SSS Officials' Personal Details Online
Boko Haram who has vowed to reveal the security loop holes in Nigeria has come up with shocking personal details and records of over 50 past and current SSS employees online. naijagists.com
The records which include SSS director general info reveal their real names, bank account particulars and other have been posted in a comment section of a website.
Following a threat message which came from Boko Haram, one SSS official who spoke on anonymity said " This is a national embarrassment"
AP wrote that the information was leaked along with a threatening message that claimed to come from Boko Haram. .
According to AP report, Marilyn Ogar, SSS spokesperson hasn't made any comment on the leak.
The comments have been removed from the website, a cached versions of the comments is still circulating online.
"I was shocked to see my details posted on the Internet," said one former agent, who declined to be named out of safety concerns. "I've not heard anything from anybody. I was surprised that such information could be leaked." said Director-General Ekpeyong Ita