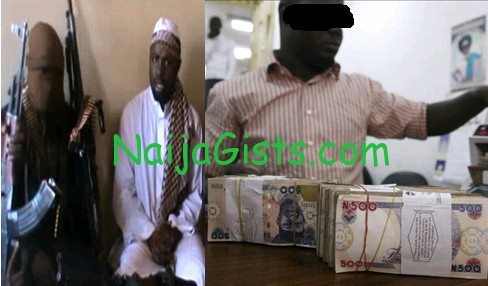 Sept 24, 2012 – Boko Haram's Accountant Arrested With N4.5 Million Cash
The Accountant General of Boko Haram terrorist sect has been arrested. naijagists.com
We learnt he was arrested while travelling from Kano to Zaria last week on a commuter bus following a suspicious bank transaction.
At the time of his arrest, a total of N4.5 million cash that belongs to Boko haram sect was found on him.
He got busted while making money transfers in Kano, an action which aroused curiosity from suspicious bank officers.
The officials immediately alerted security operatives which led to his arrest as he was heading to Zaria.
He is currently being interrogated by security operatives in the area.