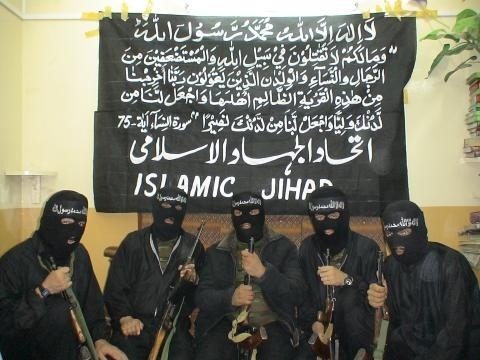 April 6, 2012 – Boko Haram's Planned Easter Attack Foiled – 60 Explosives Discovered
What could have led to one of the bloodiest Easter celebrations in recent times in Gombe State was averted, yesterday, as operatives of the State Security Service(SSS) discovered 60 Improvised Explosive Devices planted in different locations at the British Cotton Ginnery Area (BCGA) of the metropolis. naijagists.com
They were programmed to explode yesterday, the eve of Easter Friday.
Policemen from bomb disposal unit of Kano State Police Command packing defused home made bombs made from cans of soft drinks. I
Gombe State Director of SSS, Mr Bitrus Asha, disclosed at a briefing that four suspects were arrested over the intended attack following a tip-off while one suspect escaped.
Asha explained that the suspects, who were paraded before newsmen were arrested between 12 noon and 1.30 P.M.
He said: "As you can see, there are a lot of explosives, numbering about 60 prepared in tins, ready for detonation. So we are lucky that the tins were recovered and you are even advised not to go near the items with your handsets. Very soon, the items will be defused. We are lucky that we have made the recovery."
Asked if the suspects were attempting to detonate the bombs somewhere, he said: "Definitely, going by experiences, they were meant to be detonated and we have information on that plan."
Mr. Asha could not however confirm whether the suspects were natives or residents of Gombe when asked, insisting that it was too early to know who they were but that they were hoodlums who never wanted peace to exist in the state. He added that investigations were still on-going, and that "it is only investigation that could prove to us whether they are sect members or not."
The director said that officers and other personnel of the service had reinforced patrol in the state capital to avert any untoward incident.
The incident has sparked off unprecedented tension and panic within the metropolis as residents were scared to venture out of their homes.(vanguardngr)