Crime News
California ER Doctor Caught Attacking, Mocking Black Patient At El Camino Hospital Suspended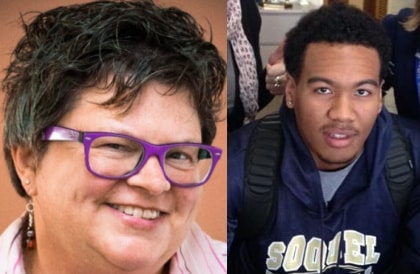 ER Doctor Caught Mocking & Laughing At Black Patient At El Camino Hospital In California Suspended
Dr Beth Keegstra, an ER doctor who was caught on camera mocking a black patient who collapsed during a basketball practice has been suspended.
The patient, Samuel Bardwell was unable to speak due to the high amount of pain he suffered from his recent anxiety attack.
He was rushed to El Camino Hospital in Los Gatos and after 3 hours of waiting, Dr Beth Keegstra showed up with a security guard.
Out of curiousty, Samuel told his father, Donald Bardwell to record the doctor  after he wondered why Keegstra showed up with a security guard.
Here is what the ER Doctor told his Patient:
"I'm sorry, sir. You were the least sick of all the people who were here who are dying."

"You want us to wheel you to your house in a gurney?".

"He can't inhale? Wow. He must be dead! Are you dead, sir?".
The patient said he didn't do anything to provoke the ER doctor's unprofessional gesture.
Watch the viral video below: