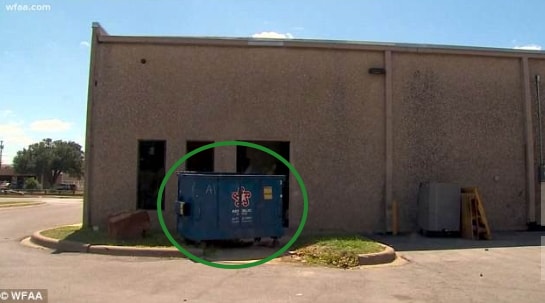 Woman Delivers Baby During Her Shift At Work, Dumps Baby In Garbage Dumpster  And Return To Work As If Nothing Happened
Police in Texas are currently investigating the case of a woman whose newborn baby ended up in a garbage bin at the back of her workplace.
According to report, police got a distress call from a witness who spotted the newborn inside a dumpster behind Souper Salad restaurant in Hurst Texas around 9:30am on Friday the 15th of June 2018.
Fortunately when police arrived, the infant was in good health.
Authorities reported that the new mom gave birth during her shift at the restaurant and returned to work afterward.
The mother and the baby were taken to a local hospital where they were treated and discharged .
Shockingly after interviewing the child's mother, police did not charge her with neglect and abandonment.