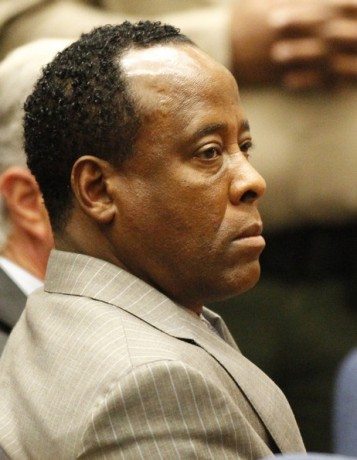 Feb 25, 2012 – Dr Conrad Murray Denied Bail Application
The avalanche of woes befalling late pop star Michael Jackson's personal physician, Conrad Murray, appears unceasing as his application for bail pending the hearing of his appeal against the manslaughter conviction in the death of the late singer was recently denied. naijagists.com
By this development, Dr. Conrad Murray is to remain behind bars while his lawyers appeal his case. Judge Michael Pastor, while ruling on the bail application opined that Murray was still considered a danger to society considering his apparent non-remorse at his unethical practice leading to the death of the 'King of Pop'.
Judge Pastor, who handed the doctor a 4 year jail term in November 2011 in a highly publicized trial, stated that 'it scares me that Murray believes it's okay to use Propofol in a home setting', insisting he was still a real danger to the safety of other people if released.
However Murray's appellate attorney Valerie Wass believes her client is a scapegoat who is being blamed for Michael Jackson's death because there's no one else to target.
Conrad Murray had previously filed a motion asking for bail so he could spend time with his family while he awaits the outcome of his appeal.