Celebrity Gossip
Malia Obama British Boyfriend Rory Farquharson Parents Thrilled About Letter From Michelle & Barack Obama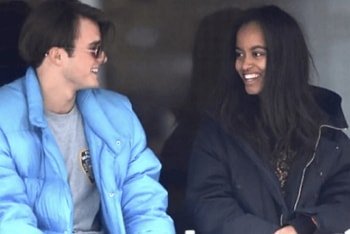 Malia Obama British Boyfriend Rory Farquharson Parents Thrilled About Letter From Michelle & Barack Obama
The parents of Rory Farquharson, Catherine and Charles are very excited about a recent letter they received from the former US President.
According to the Daily Mail, the former US First Couple in the letter weighed in on their daughter's relationship with 20-year-old Rory Farquharson who met 19-year-old Malia Obama at Harvard last year.
The Obamas reportedly showed concern about the attention Malia's famous name might bring upon Rory Farquharson and his Suffolk-based family.
Malia and Rory were spotted together in public last year fall and in January 2018 before their relationship was shielded off from prying eyes.