Celebrity Gossip
Grammy 2012 Red Carpet: See Nicki Minaj's "Un-Catholic" Appearance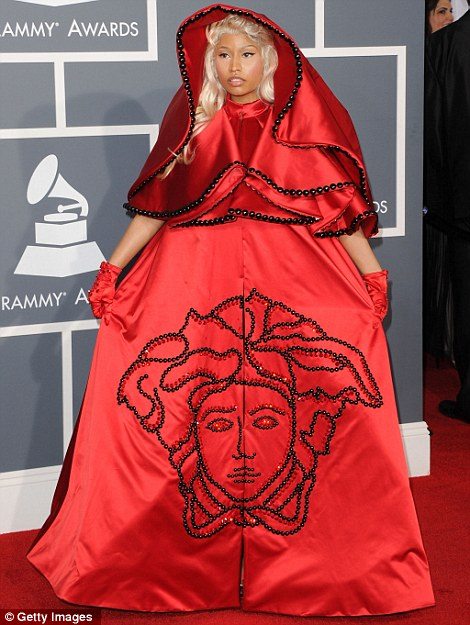 Feb 13, 2012 – The red carpet of last night's Grammy Awards paraded the usual genre of appearance-The good, The bad, and The ugly, but the upset of the night in the "ugly group" unexpectedly came from Nicki Minaj who arrived in a scarlet red outfit that looked like a cross between a nun's habit and a Red Riding Hood costume.
She went a little bit further by posing on the red carpet with a man dressed up as the Pope, and during her performance, she went full blast with her affront by performing raunchy rhymes in a church-like setting.
Holy to goodness this woman is crazy!