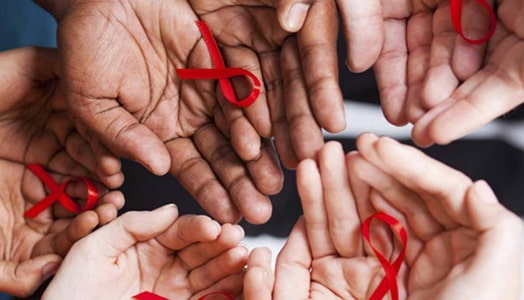 Over 1 Million Nigerians Living With HIV On Anti Retroviral Treatment – HIV/AIDS Control Agency Releases Statistics Of Infected Nigerians
Close to 800,000 females are among the 1,090,233 people currently on Anti Retroviral treatment in Nigeria.
According to the National Agency for the Control of HIV/AIDS, 342, 380 males were also on ARV treatment.
In a statement to NAN in Abuja on Friday, Mr Greg Ashefor, the Acting Director, Research Monitoring and Evaluation Directorate, in Abuja on Friday, added that  all persons on treatment programmes were supported by the U.S Government (PEPFAR), Global Fund, and the Federal Government.
Ashefor further said that the Federal Government programme covered 62, 120 persons on treatment, with 44,116 persons in Taraba and 17,904 persons in Abia.
Earlier, in an interview, Ashefor had said that the Federal Government was planning to include an additional 50,000 people from Taraba and Abia to receive treatment.
According to him, about 76,000 people are currently on treatment in Taraba and Abia for which the government is solely responsible.
"The government has a scale-up plan, called fast-track plan to actually put more people on drugs."
"There are other interventions going on. The partners are also doing test and treatment in collaboration with the government."
Ashefor said, however, that there was still a huge gap in terms of data management.