Political News
IMF Warns FG As Nigeria's Total Debt Rises To N19.6 Trillion In 2017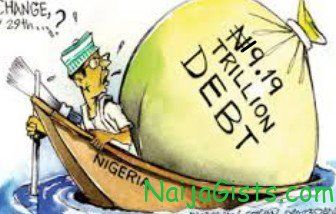 October 12, 2017 – IMF Warns FG As Nigeria's Public Debt Rises To N19.6 Trillion In 2017
IMF, International Monetary Fund on Wednesday warned the Federal Government about its rising debt profile, especially of foreign loans.
Speaking yesterday at the ongoing World Bank/IMF Annual Meetings in Washington D.C, IMF Director, Monetary and Capital Markets Department Tobias Adrian, lamented that external borrowing in emerging markets and low-income countries, which includes Nigeria, is rising.
Adrian who unveiled the Global Financial Stability Report said such borrowing would become a challenge if resources realised from them are not put to good use.
President Muhammadu Buhari has requested the National Assembly to approve a request to borrow $5.5 billion.
The Federal Government has so far raised $1.5 billion through Eurobond this year and another N100 billion through Sukuk bonds already invetsed in infrastructure funding.
Nigeria's public debt as at June 2017 stood at $64.19 billion (N19.63 trillion) according to data from the Debt Management Office (DMO).