Celebrity Gossip
Kris Humphries Signs With The NETS; Check Out The Kardashian Christmas Card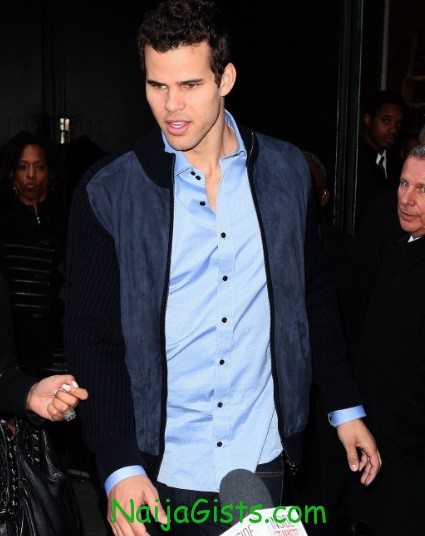 Dec 21, 2011 – Kris Humphries Signs With The NETS; Check Out The Kardashian Christmas Card
It seems Kris Humphries can finally move on with his life and begin the basketball season with the NETS.  Kim Kardashian's ex husband has signed with the New Jersey NETS. Kris didn't like to be in the public eye until he married Kim Kardashian in a highly publicized wedding. 72 days later Kim Kardashian filed for divorce and the rest seems to be history.
Following his marriage and reality show, Kris has been worried about his image especially now that Kourtney and Kim Take New York is currently airing on E! You can watch as Kris and Kim's relationship falls apart on the show. In a recent interview with Good Morning America, Kris avoided questions about his failed relationship. When asked a direct question about Kim, Kris answered, "Through everything I've just focused on family and preparing for basketball."
I am excited Kris can finally move on with his life. In other news, the Kardashian Christmas card is out!
Check out this year's Kardashian/Jenner Christmas card.
The Kardashian/Jenner family Christmas card for 2011, released a couple of days ago and shot by Nick Saglimbeni.
"There's nothing I love more than getting everyone together for the Christmas card shoot!" Kourtney Kardashian wrote on her blog. "I love everyone's matching bow ties!" (gist express)