Crime News
Mobile Policeman Allegedly Hired To Assassinate Kayode Fayemi Arrested
Ekiti state Police Command in a situation report on Saturday said findings revealed that what happened was a case of accidental discharge on the part of the mobile police officer.
It said: "On Friday, 1st June, 2018, at about 1700 hours, the policeman accidentally shot Opeyemi Bamidele and one other, but he has been arrested.
"He is attached to 20 PMF, Ikeja, Lagos State, where he was posted on bank guard duties somewhere in Ikeja. The policeman came on illegal duty to Ekiti State.
"A politician, who conspired and removed the said policeman from where he was posted by his Squadron Commander and came to Ado-Ekiti with him for an unofficial reason has also been arrested.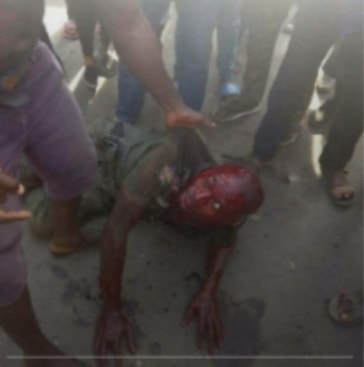 "The victims of his accidental discharge are currently responding to treatment at the hospital, while the injured policeman is equally responding to treatment in protective custody."