Celebrity Gossip
Nadia Buari: My Battle With Alcohol Addiction; How My Mother Came To My Rescue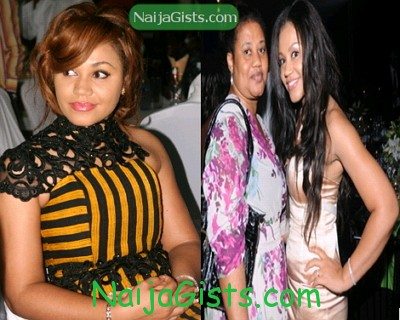 Jan 22, 2013 – Nadia Buari: My Battle With Alcohol Addiction; How My Mother Came To My Rescue
Ghana-born celebrity actress Nadia Buari yesterday revealed her untold secret on Twitter. naijagists.com
The actress who has developed a strong bond with her mother over the years said she battled alcoholism for years before her mother came to her rescue.
These shocking secrets were revealed via her Twitter page yesterday.
Hear Nadia in her own words:
"19years ago wen I went thru my alcoholism, my mum~gav me 1 of d greatest gifts, & tht ws how 2 surrender 2 God, & 2 accept the grace of God in my lyf.
And truly in her arms I felt like the prodigal son coming home, and I felt God's love through her. And that was a good gift"
Thank God for mothers.