Crime News
Nigerian Journalist Who Ran Mad After Working As Undercover Reporter For Human Traffickers Recounts Ordeal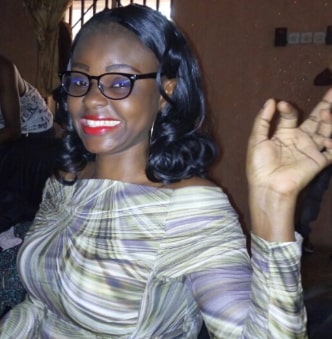 Nigerian Journalist Who Ran Mad After Working As Undercover Reporter For Human Traffickers Recounts Ordeal
Mental disorder arising from the horrors of trafficking in persons, temptation to always go back to the life by victims and new strategies being employed to entrap victims by perpetrators were some of the major issues thrown up at a recent forum organised by Women's Consortium of Nigeria. Yetunde Oladeinde reports.

When it comes to seeking greener pastures outside the shores of the country, many would stop at nothing. Unfortunately, this has led many young girls who had big dreams of living in paradise in Europe into modern day slavery, with a resultant frustration, gnashing and no way out of the woods.

This was the focus of discussion recently at a summit organised by Women's Consortium of Nigeria (WOCON), tagged, "The Untold Story behind a booming business."

A small documentary on Tobore Ovuorie, a journalist with Premium Times who undertook a participant observer assignment in the world of traffickers set the mood proper for the topic of the day. She wanted a first-hand experience and got the approval of her boss, Mojeed Muskilu.

Ready, the young lady joined the army of traffickers and participated in routine exercises people desperate to travel get entangled in, such as shaving their pubic hair, swearing to an oath and much more. Ovuorie however kept a few people informed about the goings on. What she however did not bargain for was her discovery along the line, that this team of traffickers were also harvesters of body parts. Some of the girls were killed and Ovuorie had to run for dear life. The experience took a heavy toll on her both physically and psychologically.
Ovuorie, who was given an award last month by First lady, Aisha Buhari, continued her story, fighting back tears:
'I avoid watching this because it brings back the memories. Flashbacks! It's been five years already but I still have flashbacks. I still find it difficult mingling with people. I even rarely mingle with fellow colleagues. It's been five years but when I perceive certain smell, I break down. There are times I throw tantrums, I get easily irritated. It's been five years of struggling with post pneumatic stress disorder."
Ovuorie spoke of how she slid into depression, with people around her practically unaware. "Some of my memory I had lost and I recall something when I went to the office and my Managing Director was explaining everything to me, especially where used to be my office. My MD didn't want anyone to know what was going on and had to take me aside. I recall that someone from the human resources was assigned to help me do things all over again. She was the one bathing me at a time, helping to brush my teeth… Even in the estate where I lived, I started hearing side comments such as 'that is the girl that ran mad.'
"I got asking my MD what happened but he said some things are best left in the wardrobe. I still don't remember certain things. I also heard in another side comment that there was a time I slapped the Managing Director. I became violent. It's been five years of struggling with pressure, anxiety, attacks of flashback and always waking up at 1am."
Ovuorie was however lucky to get support from two international organisations: The International Women Media Foundation and another in New York. "They had to take me to a rehab in the US, when I wasn't getting better. It has been a bumpy ride, five years of uncertainty. There are times that I feel so lost. To be honest, I struggled with suicide ideas a number of times. I had several failed attempts of trying to take my life.'
If you survived trafficking, this, she informed, is another chapter that is tough for many. "Post trafficking is quite expensive, not just the money but the time, energy and resources that goes into it. They wanted me to stay back in the US; those who were managing me warned that Nigeria would trigger me. Then, I didn't understand what they were talking about but looking back now, I do."
She also said the medication are very expensive and her funds were dissipated despite the fact that she got support. "I recall that in LASUTH, I wanted a female consultant but there was none. At a point, I didn't trust men again, I hated men. That was how I ended up with the head of Psychiatry. Just before I came to Lagos, there was this injection they used to give me twice a month. The injection was not on the shelf, they ordered it from the pharmaceutical company and it has a mobile refrigerator on its own with special syringe. Two nurses in Kubwa hospital were trained on how to use it. As at that time, it cost N50,000 for each dose and that comes to N100,000 every month, besides other medication. Of course, there were side effects like growing fatter. I got to 95 kg at a point and by the next week I was 100kg. I hated myself and they got worried about this at some point."
Before Ovuorie's narrative, Janet Benjamin, a young unemployed lady, had shared her experience with traffickers and narrow escape. "It all started with a friend who told me that her brother could help take me abroad for greener pastures."
Happily she ran helter-skelter and her documents were processed. Things went well until "the vehicle was diverted and it dawned on me that this was not what I bargained for." A good Samaritan had also warned her and just when she was about to be taken away, Benjamin summoned courage, fought with the trafficker, caused a scene and that was how she escaped.
"I sent a message to my sister and she connected with the embassy there. They got in touch with Nigeria and that was how I was saved. The two other ladies I was with were not so lucky, I have not heard from them," she informed.
[Source]