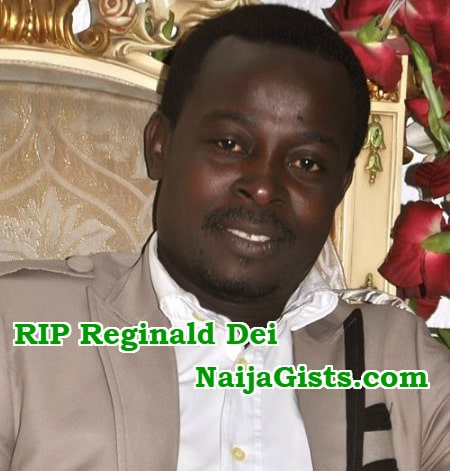 Nigerian Photographer Assassinated During Election In Bayelsa, Reginald Dei Remembered!!
The Bayelsa State Government on today held the first monthly Transparency Briefing without the presence of the late popular photographer attached to the Government House, Reginald Dei.

Commissioner for Information and Orientation, Daniel Iworiso-Markson, however, dedicated his opening remarks to mourn the gruesome murder of Dei by unknown soldiers during the Presidential and National Assembly elections in Southern Ijaw Local Government Area of the state.

It was a moment of sober reflection as journalists observed the conspicuous absence of Dei, who until his untimely death was a regular smiling face at the Deputy Governor's Conference Hall, the venue of most briefings.

Iworiso-Markson, who was close to tears, said it was painful that the late photographer died of electoral violence and not of a natural cause.

"I am completely devastated as I walked in here without noticing the presence of our photographer, Reginald Dei. It dawned on me that Dei would have been here if not for his untimely death in the hands of state actors and non-state actors during the last elections.

"If Dei had died of a natural cause, we would have understood it but he was killed in electoral violence that occurred in Southern Ijaw orchestrated by state actors and the main opposition party".

The commissioner lamented that Dei left four children behind and wondered why people would just move on after such shocking tragedy that befell the state.
Follow NaijaGists.com on Facebook and Twitter.