Hot Gists
Nollywood Actress Lilian Afegbai Starts Free Dino Melaye Campaign, Says He's A Voice To The Youths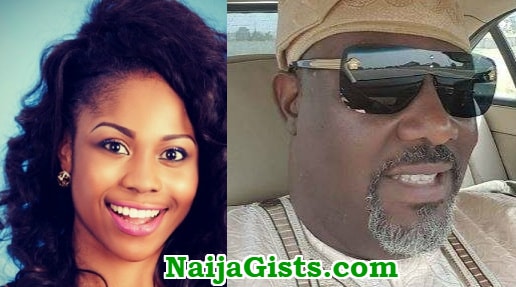 Fast rising Nollywood actress Lilian Afegbai has lent her voice to the ongoing campaign to free embattled Senator Dino Melaye.
Lilian Afegbai who fell in love with Melaye for his fearless manner took to the social media to show her support for him.
Afegbai further shared a tweet on her page as well, saying that although she is not a fan of the senator, She admires how He speaks out, and how he is a voice to Nigerians.
So far we have rarely seen anybody in support of Dino Melaye's release, than Lilian Afegbai.
Though we can't seem to pinpoint just how the Senator was a voice to the Nigerian Youths, we nevertheless commend the actress for showing interest in the political sphere.
Senator Dino Melaye is currently being charged with Illegal arms deals.
[By Playground TV]