Breaking News
Patience Jonathan Battles Cancer Of The Uterus, Discharged From Hospital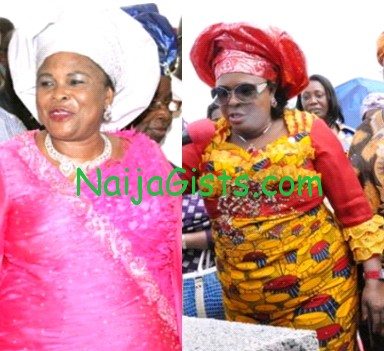 Oct 3rd, 2012 – Patience Jonathan Battles Cancer Of The Uterus, Suffers Uterine Sarcoma – Discharged From German Hospital
While many Nigerian are eager to know the health update of Nigeria's first lady, Patience Jonathan, President Goodluck Jonathan has decided to keep his wife's health secret to himself. naijagists.com
We can now confirm that Patience Jonathan is currently undergoing an aggressive treatment for cancer of the uterus at Horst Schmidt Klinik in Wiesbaden, Germany.
According to report from a reliable source, Patience Jonathan has been battling uterine fibroid pain as a result of the tumor growing in her womb which according to doctors might develop into a form of cancer.
Sources claimed this is the reason for her childlessness.
Report surfaced last week that Patience Jonathan's condition is between life and death however, sources close to her claim her condition is more stable now.
Before her cancer diagnosis she has battled Uterine fibroid for a while.
She has underwent radiation treatment to battle this aggressive form of uterine cancer called Uterine Sarcoma.
Uterine sarcoma is a cancer of the muscle and supporting tissues of the uterus (womb).
She has been discharged to a hotel where doctors have been assigned to monitor her condition.
According to an anonymous female physician at the hospital, Patience Jonathan can't be released for long distance trip right now because her condition is unstable.
Stay in touch with NaijaGists.com for update on her condition.