Breaking News
ISIS Terrorists Kill American Couple, SimplyCycling.Org Bloggers On Cycling Trip Around The World To Prove That Humans Are Not Evil
ISIS Terrorists Kill American Couple Lauren Geoghegan And Jay Austin, SimplyCycling.Org Bloggers On Cycling Trip Around The World To Prove That Humans Are Not Evil
The two American couple managing SimplyCyling.org blog have been murdered at their 39th cycling location.
The couple, Lauren Geoghegan and Jay Austin who quit their job in July 2017 to embark on a cycling trip around the world were on a mission to prove that human beings are not evil..
Sadly their World cycling trip came to a fatal end on Sunday the 29th of July 2018 when some suspected ISIS terrorists crossed their path and stabbed them to death Tajikistan.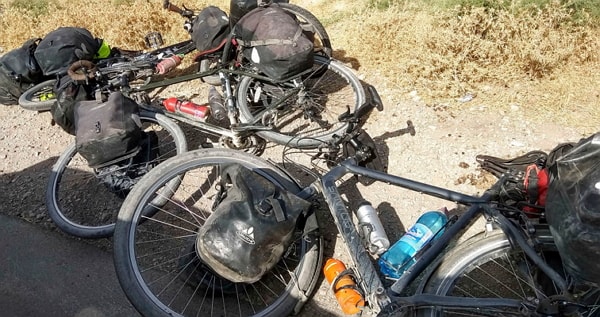 The couple who documented their journey on their blog SimplyCyling.org and on Instagram @ simplycyling last updated their fans on the 25th of July while they were getting ready to depart Tajikistan for another country.
Even though Lauren was not feeling well, the couple managed to take lovely photos of the country with a known terrorist presence to document their journey.
The five men who stabbed them and two other cyclists to death later released a video online threatening to kill all unbelievers.
A commentator said the couple was trailed from Instagram and simplycyling.org update to the location where the ISIS terrorists murdered them.
This young couple was killed while trying to prove that humans are kind. what!!!!.
The bitter truth is that evil exist all over the world.
The deceased were both in their late 20s when they met their untimely death.
May their soul rest in peace.