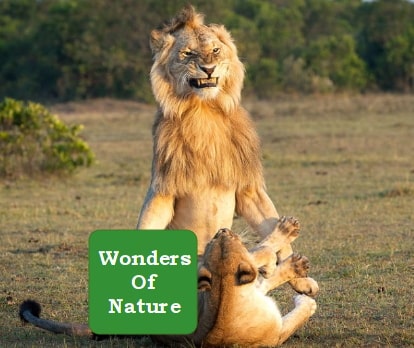 Photos Of Lion Smiling While Mating With Lioness At Kenyan National Reserve Go Viral
Check out these viral photos of a lion caught smiling broadly during mating session with a lioness in Kenya.
The interesting drama happened at the Maasai Mara National Reserve in Kenya.
According to professional photographer Vclav Ilha who captured the moment on camera, the big cat was seen in a high state of arousal as he prepares to mate the lioness.
The process of arousal involved standing on its hind quarters, roaring and baring all its teeth in anticipation of the magic that's about to happen.
Before the dramatic state of arousal, the lioness would provoke him by rubbing him or crawling at his feet.
The seductive moves then force the male to follow her impatiently.
Is this not invasion of privacy???.
It is interesting to see a lion grin. Very unusual sight.