Abuja News
Alex Badeh Corpse, Assassination Scene Photos: Killers Of Former CDS On The Run As Abuja Police Begin Investigation
Alex Badeh Corpse, Assassination Scene Photos Go Viral
Air Force Mourns Ex CDS Murdered In Abuja
Killers Of Former Nigerian Chief Of Defense Staff Alex Badeh On The Run 
The Nigerian Air Force is currently mourning the untimely death of former Chief Of Defense Staff, Alex Badeh who was murdered in cold blood in Abuja last night.
He was assassinated by some suspected assassins along a quiet axis of the dreaded Abuja Keffi Expressway in Abuja on Tuesday evening while returning from his farm.
According to eyewitnesses, he was killed just as his driver was about fixing a flat tyre at a marked execution spot on the aforementioned highway.
His driver was first neutralized before the men of the underworld opened fire on Mr Badeh who was speaking on phone in his car around 9:30pm.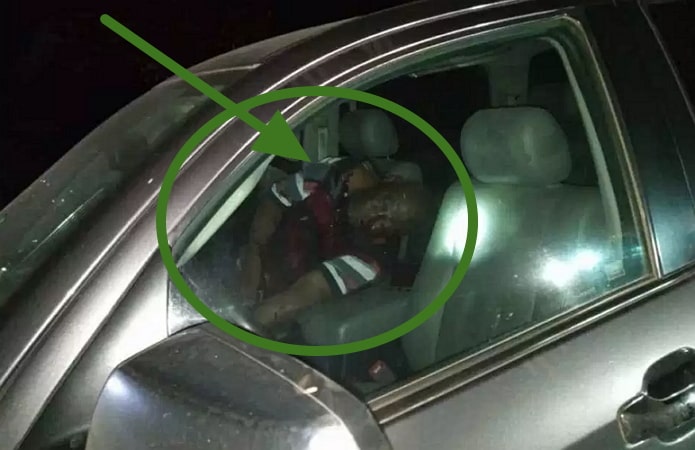 His suspicious death has been tagged a marked execution by hired killers.
May  his soul rest in peace.