Anambra State News
Pregnant Woman Disguising As Burn Victim Exposed At Onitsha Market Anambra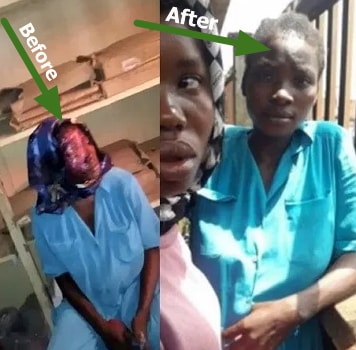 A young man escaped death by whisker yesterday after she was exposed as a fake beggar at an auto spare parts Dealer market in Onitsha Anambra state on Tuesday.
The suspect who has been disguising as a burn victim for a long time met her waterloo on Tuesday when an observant man suspected that she costumed her face like a burn victim.
The man identified as Kelvin told her to leave the market before he exposed her to others.
As others gathered to administer jungle justice on her, Kelvin called in security officers who smuggled her out of the market.
Whoever costumed her face that way deserves a spot in Nollywood… chai!!!