March 8, 2012 – Reality TV Star, Natalie Nunn in Nigeria
There is something special about Nigeria that is attracting these stars. Yesterday, Naijagists.com exclusively shared the news of Bobby Brown's arrival in Nigeria.
Natalie arrived in Nigeria yesterday in a private jet and she's having a fun of her life.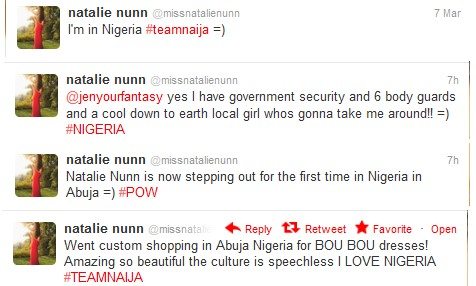 Natural food and fresh air, God bless Nigeria.