Nollywood
Sanyeri: I Don't Get Lover Boy & Romantic Movie Roles Because Of My Tribal Marks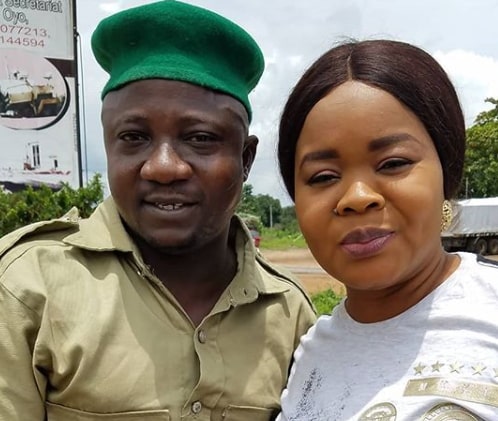 In this chat with Saturday Beats, comic Nollywood actor Olaniyi Afonja aka Sanyeri reveals that his tribal mark had put a limit on the kind of roles he plays in movies. He added that it has also helped him become a household name.
Here is what the actor told SB.
"I started appreciating my tribal marks when I became an actor. I know that due to my tribal marks, I may not be able to take up some roles, especially lover boy and romantic roles, much less compete with other good-looking actors in the industry.

"But you know God works in mysterious ways. My tribal marks have brought many comic roles my way and that has automatically given me an edge as an actor. And that is why you won't see me acting romantic roles.

"Even though as a child, people used to make a jest of me and I used to feel bad especially as I'm the only one with tribal marks among my siblings, I was never angry with my parents for giving me these tribal marks. Right now, no one can mock me again because I'm now more comfortable with them and I have made a fortune with them.
The actor also praises his support wife who so far has managed to handle the busy nature of his job with grace.
"My wife understands the job, so she knows that every profession comes with its own challenges. Anytime I get injured on set, she tells me to be more careful. Injuries cannot stop me from doing my job. Women are naturally jealous, there is no woman that will see her loving husband surrounded by many ladies and not get angry or want to caution her husband.

"So, my wife equally gets jealous sometimes when she sees women around me, but I always make her understand that they are just my fans. I handle my female fans with wisdom because we can't do without women in this world. I manage them well; each time they come to me to tell me they appreciate my work, I always give them a warm reception.

"I love my wife very much because she has brought peace of mind and joy to my life. Every woman wants to be appreciated, so I take it upon myself to hype my wife all the time. My wife and I may appear like a perfect couple, but there is no perfect marriage because we are human beings. Anytime we quarrel and she gets angry, as a comedian, I try to use my jokes to calm her down. It works for me because my jokes actually make her laugh." he added.