Top 10 Richest Female Celebrities In Nigeria & Their Net Worth
As portrayed by African tradition, women are always expected to live on men, and it has been that way for millennia. Today, however, several Nigerian (and African) women have gone completely against the norms, and as expected, African female celebrities are leading the charge. In fact, majority of these celebrities happen to be the breadwinners in their respective families, both at the extended and nuclear scales. In this article, we bring you a review on the top ten richest Nigerian female celebrities and their net worth.
Typically, in Nigeria, the "celebrity" tag is often attached to entertainers; including music artistes, movie stars, comedians, OAPs, music producers, video directors, prominent bloggers/vloggers and so on. In this regard, Nollywood and the Nigerian music scene have, by far, been the most lucrative; hence, both entertainment scenes rightly dominate our list. Read on, as we review the richest Nigerian female celebrities.
Mercy Aigbe Net Worth
Mercy Aigbe is, today, one of the most prominent names in the Nigerian movie industry, especially the Yoruba movie scene. Although, she is not one of the highest paid actresses, she stands out as one of the richest in the industry.
Earlier this year, the actress opened her mansion in Lagos. The house opening was trailed by fanfare and more significantly, criticisms. Most of the criticisms centre around a rumour, which opined that the actress is into "runs". In fact, in some quarters, it was reported that, Mercy Aigbe is having an affair with the Lagos State Governor, Akinwunmi Ambode, who reportedly bought the mansion for her.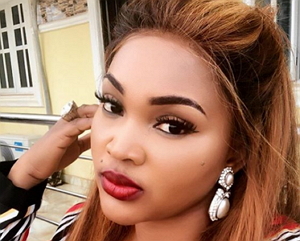 Mercy Aigbe's mansion is said to be worth in the region of 100 million Naira. She also owns an intimidating set of automobiles, which appear to be a bit above her profile. As such, aside acting, all indications point to the fact that she has other source(s) of income.
With respect to her "investments" and exploits in Nollywood, Mercy Aigbe's net worth has been estimated in the region of 20 million Naira.
Mercy Johnson Net Worth
Mercy Johnson is, without doubt, one of the most revered Nollywood actresses. She embodies the trait of a complete role model; as a wife, mother and more significantly, a celebrity. She is one of the most sought-after actresses in the Nigerian movie industry. It was gathered that the star actress charges an average of 1 million Naira per feature. Mercy Johnson is one of the most recognized/decorated female actresses in Nollywood, having won virtually all prominent movie awards, including AMAA and AMVCA.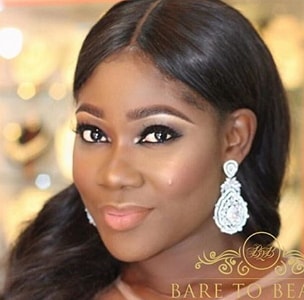 In addition, the actress has a solid (wealthy) home base. Her husband, Prince Odianosen Okojie, is a very wealthy Edo royalty and businessman, and he is one of leading contenders for his constituency's seat at the Federal House of Representatives come 2019. If all goes as planned, the actress would undoubtedly experience an surge up in wealth profile.
Having been an household name in the industry for well over a decade now, racking up over 100 star features in the process, Mercy Johnson has obviously made her mark. Also, she has quite a good number of endorsement deals, which have earned her sizable wealth. Hence, recent estimates put her net worth in the region of 25 million Naira.
Tonto Dikeh Net Worth
Tonto Dikeh, who is fondly called Pokolee by her admirers, is exceptedly one of the richest female celebrities in the country. She has been able to navigate her way to the top of the movie industry as one of the A-list actresses. The actress is one of the designated faces of the Nigerian entertainment scene.
The controversial actress is recognized both locally and internationally. In fact, she is currently an ambassador of the United Nations; a position that comes with a lot of financial perks (directly and indirectly). Also, as one of the most popular faces in the country, she has sponsorship deals with several top multinational companies both home and abroad.
Tonto Dikeh's net worth has been estimated in the region of 30 million Naira.
Funke Akindele Net Worth
The gem of the Yoruba-Nollywood scene is no other person than Funke Akindele. She stands head and shoulders above her counterparts in the Yoruba movie scene. Aside being one of the most vibrant and highest paid actresses, she is also one of the top earning producers and script writers.
Funke Akindele's ongoing production, Jenifa Diaries, has maintained its top spot as the most viewed series in the country for over five years now. Rumours have it that, the movie series has earned the actress in excess of 100 million Naira since its inception four/five years ago.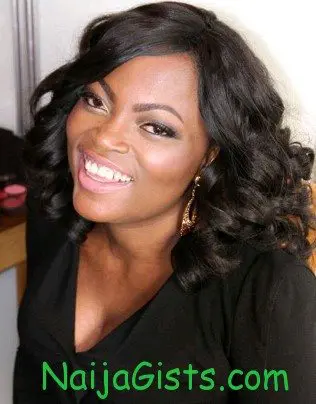 Funke Akindele also has ambassadorial deals with prominent multinationals firms in the country, including Nigerian telecom giant – Globacom. She also has a charity foundation, which focuses on woman empowerment.
In light of the foregoing, credible estimates have put the star actress' net worth in the region of 140 million Naira.
 Rita Dominic Net Worth
Next on our list is Rita Dominic; the elegant actress who is loved by all and sundry. She is one of the most recognizable faces in Nollywood, and also one of the highest paid.
Rita Dominic has a host of top paying endorsement deals with top multinational firms; the most significant being Globacom. Also, rumours have it that the star actress owns a host of lucrative businesses in Lagos, which have significant boosted her wealth profile.
With respect to Rita Dominic's career earnings in Nollywood and her numerous endorsement deals, as well as her side businesses, she has been estimated to be worth in the region of 80 million Naira.
Yemi Alade Net Worth
Yemi Alade, who shot to limelight some years ago with her hit song, Johnny, also makes our rich list. The singer's hit music video, Johnny, maintained top spot for about five years before it was displaced by Davido's Fall some days ago. The YouTube views of Johnny reportedly earned Yemi Alade hundreds of thousands of dollars (millions of Naira) in prize money.
Also, the beautiful singer's international tours have been some of the most lucrative of any Nigerian musician's. And with the festive mood of December just around the corner, her wealth profile is expected to have improved significantly before the turn of the year.
Yemi Alade has earned hundreds of millions of Naira from tours, shows, YouTube views, royalties, endorsement deals and more. At present, she has an estimated net worth of 100 million Naira.
 Omotola Jalade Ekeinde Net Worth
Omotola Jalade-Ekeinde, popularly called Omo Sexy, is undoubtedly one of the richest female celebrities in Nigeria. Reports have it that, Omotola is the highest paid Nollywood artiste; she charges millions of Naira per movie appearance.
In 2014, she was conferred with the MFR honour by former President Goodluck Ebele Jonathan, making her one of the few Nigerian entertainers with a national honour. This validates her iconic status within and outside the shores of Nigeria, and she is reaping the financial benefits that come with it. One of such perks is her ambassadorial role with the UN, which sees her going on annual humanitarian tours on behalf of the United Nations.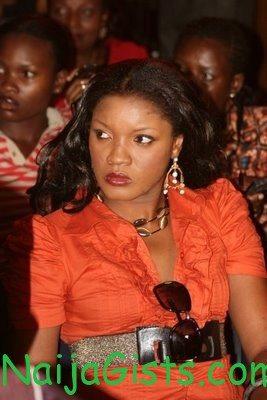 Also, Omo Sexy is happily married, and her husband, Captain Ekeinde, is a wealthy pilot and businessman. It was gathered that, Omotola's husband has several investments within and outside the country, including an hotel in Lagos.
The star actress has amassed a sizable wealth for herself over the past 20+ years in the movie industry. In light of this, Omo Sexy has been estimated to be worth 100 million Naira.
Linda Ikeji Net Worth
While actresses and musicians dominate the rich list, a blogger, surprisingly, stands atop all of them. Linda Ikeji is not only the richest female celebrity, she is, in fact, the richest Nigerian celebrity. Although, there is serious controversy regarding her major source of wealth, her blog appears to take the forefront.
Some years ago, the famous blogger exposed her financial buoyancy when she opened her multi-million Naira mansion in Banana Island, Lagos. The exceptional architectural edifice is rumoured to be worth over 500 million Naira, and according to the famous blogger, the rent to own mansion is now worth around 800 million Naira. Insiders later revealed that the mansion was rented not with her blogging income, but with her married man friend's money. The man who reportedly rented it for her according to entertainment sources is her run-away baby daddy, Sholaye Jeremi who has since dumped her for another woman.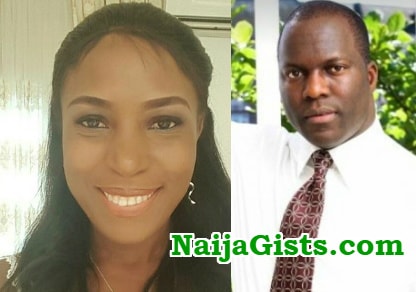 Even though Jeremi has left her, the blogger is still paying N250K rent, according to the sources.
Currently, Linda Ikeji's estimated net worth is 15 million Naira.
 Genevieve Nnaji Net Worth
Genevieve Nnaji is comfortably one of the most recognized Nigerian female celebrities, and she is also one of the richest. In terms of wealth and recognition, Genevieve and Omotola are head and shoulders above every other actress in the Nollywood movie industry. Just like Omotola, Genevieve also has the MFR national honour.
The star actress started acting since way back in the 1980s as a child actress. Since then, she has racked up hundreds of movie features and productions, amassing hundreds of millions of Naira in the process. Her most recent production, Lion Heart, which was acquired by Netflix is expected to earn the actress a significant sum of money over the next few years.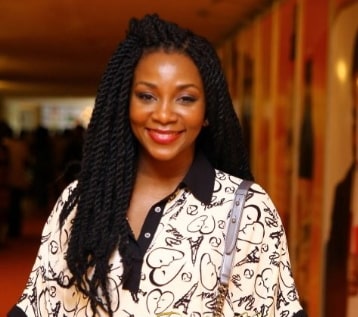 Also, Genevieve is seen by many as the touch-bearer of the Nigerian movie industry, and she has earned several accolades (awards) and endorsements to that effect. She also has a media line; a magazine production setup tagged "Genevieve Magazine".
The star actress, with respect to her numerous investments, endorsements and movie earning, has been estimated to be worth around 200 million Naira.
Tiwa Savage Worth
Nigerian music goddess, TiwaTope Savage (Tiwa Savage), stands tall as the best Nigerian female musician, and she has maintained that status for a while now. She is comfortably the richest female music artiste in the country. Currently, Tiwa Savage charges between three to four million Naira (per show) for local shows, and she reportedly charges more for international shows.
The popular musician, though currently signed under Don Jazzy's Mavin Records, is under the management platform of ROC Nation, which is owned by American Hip Hop lord, Jay Z. Her deal with ROC Nation is rumoured to be worth close to a million dollar (360 million Naira). Back home, Tiwa Savage is unarguably the biggest star under Don Jazzy's Mavin Record, and as expected, she is the highest earning artiste under the platform.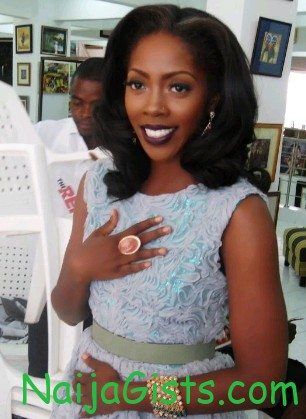 The star singer has endorsement deals with beverage giant, Pepsi, and a host of other top brands. At present, she is estimated to be worth in the region of 220 million Naira.
 There you go! Feel free to pen down your opinions (about our compilation) in the comments section. Thanks.