March 2nd, 2012 – Naija News Recap This Week (Feb 27 – March 2nd, 2012)
Below is the recap of popular stories that made headlines in Nigeria This Week.
Former Delta State Governor, James Ibori Pleads Guilty in London For Money Laundering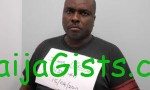 The former Governor of Delta state, James Ibori, has pleaded guilty in a British court to laundering millions of dollars during his tenure as Governor in the oil-rich state. He pleaded guilty on Monday, February 27th, 2012 to ten counts of money-laundering and conspiracy to defraud. He pleaded not guilty to a further 13 similar charges. The British police accuse him of stealing $250m over eight years.
---
Church Members Arrested For Attempted Bombing in Bauchi State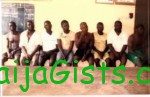 Nine bombers, believed to be Christians, were apprehended on Monday, February 27th when they attempted to bomb a COCIN church at Miya Barkate, 20 kilometres along Jos-Bauchi Highway in Bauchi State. The suspects are members of the same COCIN church, Unguwar Rimi, a new and small Christian settlement between Tilden Fulani and Shere Hills. They were thoroughly beaten by the public and rescued by the police and then detained at the Toro Divisional Police Division before they were transferred to Bauchi State Police Command, Bauchi.
---
Boko Haram Bombs Primary School in Maiduguri
A Primary school in Maiduguri, Gomari Costain Primary School was on Tuesday February 28th, 2012 razed by fire by persons suspected to be members of the Boko Haram sect. According to some eyewitnesses, a group of persons, mainly teenagers, drove away the security guard in the night before setting the school ablaze. Pupils and teachers of the school resumed to find out their school had been brought down by a fire.
---
Gunmen Attacked Police Station in Adamawa
Unidentified gunmen attacked Demsa Divisional Police Office in Demsa Local Government Area of Adamawa on Tuesday, February 28th, 2012. The Public Relations Officer in the state, ASP Altine Daniel, confirmed the incident and said that a corporal and one of the attackers were killed in the incident, adding that no explosive was used. The attack came after a similar one on Sunday in Shuwa Village of Madagali Local Government Area of the state, where three policemen were killed and one injured.
Senate Orders Federal Road Safety Commission To Stop Issuing New Vehicle Plates & Drivers Licenses
The Senate on Wednesday, February 29th ordered the Federal Road Safety Commission, FRSC, to stop issuing new vehicle number plates and drivers' licenses. The Chairman, Rules and Business of the House, Sam Tsokwa, disclosed that investigation had uncovered a syndicate which had flooded the country with fake number plates. Some of the Senators condemned the indiscriminate fees charged by FRSC on the new number plates and drivers' licence and described the new vehicle number plates issued by the commission as illegal, noting that the Act that set up FRSC did not empower it to issue number plates.
The new driver's licence, which the commission launched in 2011, is now issued for N6,000 as against N3,000, while the new number plates have suddenly jumped from N5,000 to an astronomical N15,000.
---
 

Woman Arraigned For Pouring Faeces on Banker
(Agnes Olasehinde) A lady in Akure, Ondo state, Miss Sade Babatunde was arraigned before a court for pouring a bag full of faeces on Miss Agnes Olasehinde, at her work place in the main branch of First Bank of Nigeria PLC. Eyewitness accounts say that Miss Babatunde went to the cashier, Miss Olasehinde and accused her of snatching her husband in the presence of other bank workers and customers inside the banking hall. She then poured the entire content with its offensive odour on her and slapped her on the face severally.
---
HIV Positive Maid Arraigned For Lacing Employer's Daughter Food With Menstrual Blood
A 17-year-old HIV positive maid from Gutu, was arraigned before a court for lacing the porridge of her employer's four-year-old child with menstrual blood. Her employer last week noticed a drop of blood when her child was eating porridge and took it to the Hospital where tests confirmed it was the maid's menstrual blood. The toddler's mother immediately pressed charges against her, leading to her arrest. She was sentenced to a 10-year prison term.
---
Houswife Arrested For Killing 11-Year Old Stepson in Oyo State
A 30 year-old housewife, Rukayat Alalade, was arrested in Oyo state for allegedly macheting her 11 year-old stepson to death. It was gathered that the suspect, whose husband Lukman Alalade, married after he separated from his first wife, had always had ill-feelings for her two stepchildren. She reportedly cut him on the head and hand after he returned from an errand which he sent him until he gave up the ghost. After which she dragged the remains of the little boy to the backyard of the family's building and hid the cutlass under the bed.
---
 

Multiple Car Crash Claims 2 Near Berger Road
A multiple car crash killed two people and left nine others injured in Lagos on Friday, March 2nd, 2012. The accident involved a trailer
carrying heavy steel pipes and another loaded with goods and seven other cars. The accident occurred in the early hours of Friday along Berger road on the Magodo axis of the Lagos Ibadan express way.
---
Nigerian Woman Found Guilty of Killing A 15-Year Old Boy in London
A Nigerian-born teenage girl, Victoria Osoteku, 19, has been found guilty of killing a 15-year-old boy who was stabbed at Victoria station in London. Victoria was convicted of the manslaughter of Sofyen Belamouadden by a majority verdict at the Old Bailey. She was
seen on CCTV kicking Sofyen in the head as he lay dying on the ground after the attack by rival school pupils, which lasted about 10 seconds. He was stabbed nine times to the body and suffered wounds to his heart, a lung and major blood vessels.
---
Pastor Chris Oyakhilome in Masturbation Scandal
Oyakhilome was asked by one of his pastors how one could overcome masturbation and he replied that "the reason you are thinking of stopping it (masturbation) is because you think it has become a habit for you… masturbation is not more than a habit than any other habit. (read more)
---
To read more on these news, please visit https://naijagists.com and search