Kaduna State News
Video Of Fulani Man Preaching The Gospel Of Jesus Christ In Kaduna Goes Viral In The Wake Of Herdsmen Massacre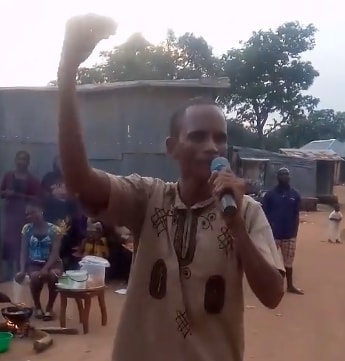 Video Of Fulani Man Preaching The Gospel Of Jesus Christ In Kaduna Goes Viral In The Wake Of Herdsmen Massacre
A video clip of a Fulani man preaching the gospel of the Lord Jesus in Kaduna passionately has gone viral.
A Facebook user @ Daniel Okpe, who witnessed the man preaching uploaded the video on the social media on Friday.
In his preaching, the Fulani indigene using a bible in Fulani language talks about his conviction that Jesus is the only way out.
Just last week, a kind Fulani man gave shelter to a family who got lost in Abuja.
Many people who used to think that all Fulani people are violent are now having a rethink.
Truth be told, it will be unfair to generalize that all Fulani people are wicked just because of some bad eggs among them.