Crime News
Wife Catches Cheating Husband, Attacks Mistress In Broad Daylight..Photos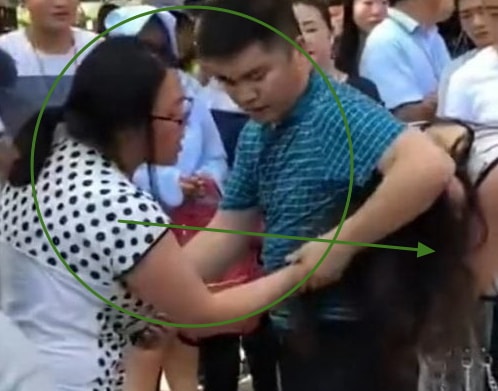 Check out the moment an angry woman caught her darling husband with his mistress in Nanjing city, Eastern China.
In a viral footage leaked online by eyewitnesses, the angry wife confronted her husband when she saw him with another woman said to be his mistress in broad daylight.
Few minutes later, the woman was seen sitting on the dashboard of the Audi car carrying her cheating hubby and his secret lover.
To the shock of onlookers, the man took off while his furious wife was seeing yelling and shouting at him through the windshield.
She was heard ordering him to open the door as she was hitting the car windshield with a stick as if her life depended on her husband.
He ignored her  demands and continued driving the car .
At a point, she ordered the mistress to get out of the car before the car  finally stopped at the roadside due to damaged windshield.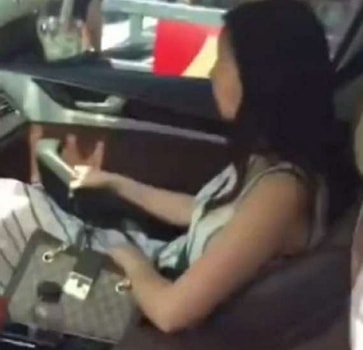 Soon eyewitnesses who had gathered around the car intervened, dragged the mistress out and verbally abused her for wrecking another person's marriage.
Police later appeared on scene to get the woman away.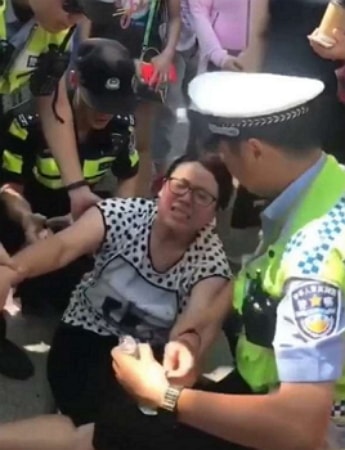 On why she was furious, a social media source said she started a business with her husband when they met in college and when the business started making profit, the mistress came in to reap where she didn't sow.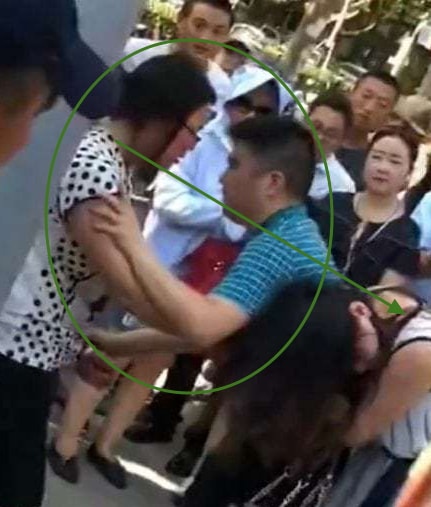 "The woman said she would rather die than to lose her fortune to a stranger"- said a witness