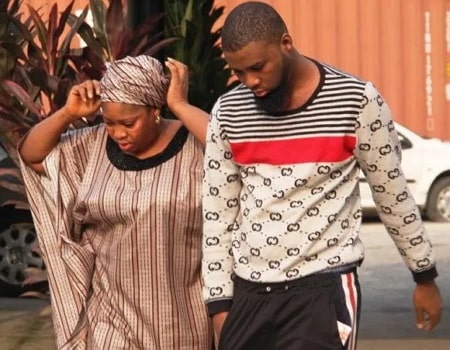 Yahoo Boy Wanted By The FBI & Mother Jailed For Internet Fraud
A scammer identified as Damilola Ahmed Adeyeri and his mother, Alaba Kareem Adeyeri, have been convicted on a four-count charge of conspiracy and obtaining money under false pretence to the tune of $82, 570, about N29.9million.

According to PM news,  Justice Chukwujekwu Aneke of the Federal High Court, Ikoyi, Lagos, convicted the woman and her son and sentenced them to three years each in a correctional centre.

The judge found them guilty on all counts. But the sentences for each count would run concurrently. Justice Aneke further ordered that all the properties and monies recovered from the convicts be forfeited to the Federal Government and upon applications by the victims, restitution be made to them.

The convicts were arrested following a petition from the US Federal Bureau of Investigation(FBI) against Damilola Adeyeri and others now at large on an alleged case of conspiracy, obtaining under false pretence, money laundering and computer-related fraud.

Armed with the petition, the operatives of the Commission immediately swung into action and upon investigations found out that his mother was an accomplice in the crime.