Crime News
Photos: 300 Chained Children Rescued From Islamic Rehabilitation Centre In Kaduna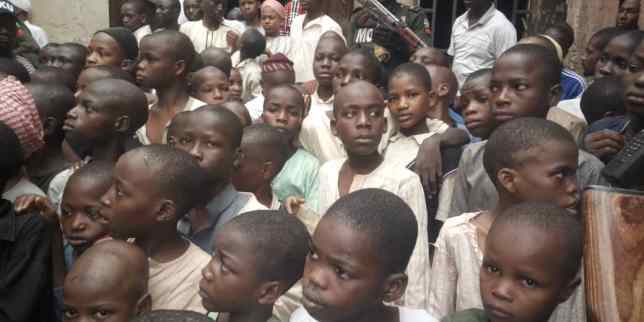 300 Chained Children Rescued From Islamic Rehabilitation Centre In Kaduna
Kaduna police command has raided a house were over 300 starving children were found chained.
According to TVC, the children are between the age of 5 and 10.
The men in charge of the place reportedly said it's an Islamic rehabilitation centre.
The chained children said they were forced to fast, and that they were were being sexually abused.
The police suspected that the children may be undergoing some form of indoctrination.
The suspects are currently undergoing questioning.