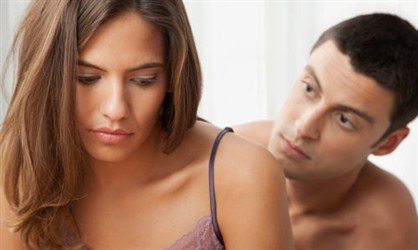 Feb 14, 2012 –  5 Things You Should Never Say to Someone You Love, Even on Valentine's Day
Yeah yeah, it is that time of the year again when a huge chunk of the world's population goes loony over that love thing. I can't be bothered, really. Goodluck to all those who insist on participating in the foolery. Who am I to ask that you desist from this soul-numbing exercise…go on have fun! naijagists.com
However, lest you all be left to your poor selves and ruin loving forever, I have decided to intervene again and save you lot from the foolery of amorous over enthusiasm. Yeah, I get it: you can't help yourself. That person you have always wanted is now yours and all you think you need to do is make statements that you think are endearing but are really idiotic in the ears of your lover. He/she would most likely say nothing but by love, your lover is ready to pay top dollar for you to shut your ignorant trap.
Participate in the foolery all you want, but don't go as far allowing the following come forth from you:
I'LL DIE FOR YOU
No you wouldn't. You can't. It is inhuman for one human being to die for another human being. Forget that Christ did it; he wasn't human, so get rid of your saviour self-elect tendencies! If an armed robber or a member of the Nigerian Police stopped your car while you are driving with your lover beside you and asks that who should he shoot, it is only natural that you point at your lover. This is the nature of things. Do not be fooled by the nonsense Jack did in Titanic; each person should die his/her own death. I'll die for you is a statement made by fools and believed by even more foolish people. Desist from that idiocy.
I CAN'T LIVE WITHOUT YOU
Yes you can. And very well too. In all my years on earth, I have never seen anyone successfully jump into the grave while a lover was being buried. Yes, abundant tears may be shed graveside, but to die along with a lover is a human impossibility. Even Romeo and Juliet, the poster kids for stupidity where love is concerned, are an accidental suicide case and they were barely fifteen years old. I'm sure you are not that young and you should be wiser by not spewing inanities. Get a grip, people!
I'LL NEVER CHEAT ON YOU
What does this even mean? How can anyone faithfully make this ridiculous declaration, seriously? And please, who believes this nonsense when it is uttered in their direction? Of course, I can cheat on my wife. In fact, I have cheated on my wife severally.  I have shagged Halle Berry, Sofia Vergara, Angelina Jolie, Janet Jackson, Gabrielle Union, Toolz, Tiwa Savage, Kate Winslet, Hellen Mirren, Beyonce (while pregnant) and Rihanna, together. In my mind, of course.
Should I wake up one blissful morning and find myself in the bed of any of these people, I do believe the proper thing to do would be to call the wife and expect to receive hearty congratulations. I will do the same should she fulfil her desires with Richard Gere or Brad Pitt. Your propensity to refuse advances is directly proportional to the quality of advances received. If you are drop dead ugly and receive zero green light, surely it must be easy for you to say stuff like I'll never cheat on you. If, on the other hand, you were Tiger Woods at his prime, then the reality is different. Or you are Angelina Jolie and you can see that a 3rd of the men in the room have their eyes locked on your body parts…abeg, make we leave story jor.
I'LL ALWAYS BE THERE FOR YOU
Nah, not gonna happen. No one is always there for another person. Always being there is a tiring endeavour, often an exercise in futility. Get a life, you fop, you narcissistic popinjay! What if the person does not always want you there? Your constant presence can actually be a vomit-inducing experience for that lover. Be off with your unwanted self, my friend. Create space, please; some fresh air shall do your lover some good. Buzzzz oooofffff!
YOU'LL NEVER FIND ANOTHER LOVER LIKE ME
Huh? Seriously? What manner of man/woman are you? What form of spineless, unformed, pathetic creature says something like this? Where did you come from, Uranus? If you have ever uttered these words to another being, you deserve eternal damnation in hottest parts of hell with the devil holding your hands like a lost love. You make me sick. Your likes are a kobo a dozen, sold on wheelbarrows under Apongbon Bridge.  Even if you feel this is a threat, just makes you even more pathetic.  You need-a-new-life…die, now! (article by Chris Ihidero)
Interesting article!