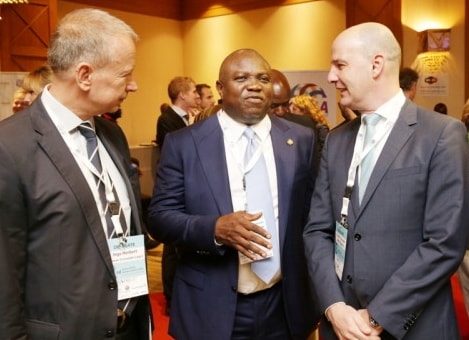 German Investors With Businesses In Nigeria Make $1Billion Annually – Delegation Of German Industry And Commerce in Nigeria
German companies operating in Nigeria generate as much as $1 billion in turnover annually, according to Mr. Marc Lucassen, Head, Delegation of German Industry and Commerce in Nigeria.

Speaking ahead of the 7th edition of German-Nigeria Business Forum scheduled to hold in Lagos on June 20th to 21st, 2018, Lucassen said that Nigeria is largest German trade partner with trade volume between both countries currently at 2.5 billion euros.

He said the companies totalling 85, have created about 10,000 (ten thousand) direct employment in Nigeria and hoped to up-scale their investments from the current levels.
He stated:
"What we are interested in is to partner with Nigeria investors and to co-finance Nigeria investments because this is what will give German investors the confidence that Nigeria business community believes in their own economy.

"The sure proof of our presence here in contrast to our competitors is that we are covering all sectors from finance, infrastructure, energy, automobile to information communication technology. So, the German industries are present here in all sectors and our target is to scale up this presence."
He said that the two day event with the theme:  "Leveraging Partnership for Economic Growth", will focus on key sectors such as agriculture and food processing; energy with a special focus on on renewable energy and energy efficiency; infrastructure, access to finance, digitisation and start-ups as well as technical vocational education and training, adding that the sectors are part of the ones the federal government has pin-pointed in its diversification agenda.