Political News
Ambode Quits APC, Switches Off Cell Phone After Tinubu Endorses Jide Sanwo Olu As Governor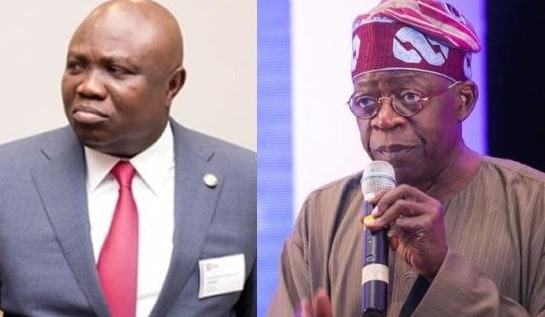 Ambode Dumps APC, Switches Off Cell Phone After Tinubu Endorses Opponent Jide Sanwo Olu As Governor
Exactly 24 hours after he accused his opponent of being a fraudster arrested and detained in the United States, the incumbent governor of Lagos has allegedly dumped the party that brought him to power.
Governor Ambode action is coming 24 hours after the party boss, Ashiwaju Bola Tinubu endorsed another man for his position after accusing him of deviating from the state's development blueprint.
The State's APC chairman, Tunde Balogun in a statement today said the governor has switched off his personal line since his opponent was endorsed by the party.