Igbos in Kano trying to leave the city
Feb 1st, 2012 – Boko Haram Crisis: Igbo People Ordered Out Of North
The Leader of the Movement for the Actualisation of the Sovereign State of Biafra, MASSOB, Chief Ralph Uwazruike has ordered Igbos in the North to get out and return to their home states in the East following incessant attacks by the Boko Haram Islamic sect in the region. naijagists.com
Chief Uwazuruike made the announcement after a meeting at the residence of the late Igbo leader, Dim Chukwuemeka Odumegwu Ojukwu.
Igbos in the North were advised to send their wives and children home while the man could continue to monitor their investments in the North.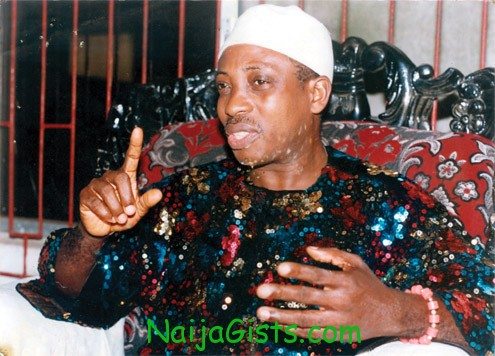 Chief Ralph Uwazruike
At the meeting it was resolved that the Boko Haram bomb attacks which had left hundreds of people dead were targeted first at Igbos and Christians living in the north, adding that women and children are the most vulnerable to attack.
As a follow up to the order, Uwazuruike in a full page advertorial in a national daily today noted that corpses of Igbo people killed in the North have been brought back to the East recently while many others were in mortuaries in the North.
He pointed out that newspaper reports had it that in a single town, Adazi-Nnukwu in Anambra State, southwest Nigeria, 13 corpses were brought home, all of them killed in Mubi, Adamawa State.
"Therefore, there is no need to continue to present that our people are not being killed in the crisis raging across many states in the North," Uwazuruike declared.
He said Igbos should not stay in the East and watch helpless as their kinsmen were being slaughtered and buried in mass graves in the North.
The MASSOB leader noted that the Boko Haram sect has not withdrawn its earlier order that southerners should quit the north and their recent outbursts that they will not spare any Christian living in the North are enough reasons that Igbos in the North could fall victims anytime the sect strikes.
He said, "therefore, it does not make any sense if we continue to say that the attack of the sect is not targeted at our people, yet we see the bodies of our loved ones being carried home for burial everyday."
However, Ebonyi state governor, Martin Elechi yesterday criticised the order by Boko Haram that southerners in the North should return home, describing it as baseless and retrogressive.
Elechi called on the various tiers of government in Nigeria to ensure the safety of southerners in the interest of the corporate coexistence of Nigerians.
Various bomb attacks by Boko Haram in Kaduna, Abuja and recently in Kano were targeted at Igbos, most of whom are notable traders in the North.