Celebrity Gossip
#BringBackOurGirls: Ellen DeGeneres, Michelle Obama, American Celebrities Campaign For Chibok School Girls
May 9, 2014 – Kidnapped Chibok Girls: Ellen DeGeneres Joins #BringBackOurGirls Campaign
#BringBackOurGirls: Ellen DeGeneres, Michelle Obama, American Celebrities Campaign For Chibok School Girls
One of the most compassionate talk show hosts in the United States of America,  Ellen Degeneres has lent her voice to the ongoing Bring Back Our Girls campaign.
She vowed her support in search for the missing female students kidnapped by Boko Haram terrorists last month in Chibok Borno State, Nigeria on her last talk show.
She also took to Twitter to voice her opinion.
American First Lady, Michelle Obama, Angelina Jolie, Alicia Keys, Drake, Jamie Fox and many others have also voiced their support for the missing girls.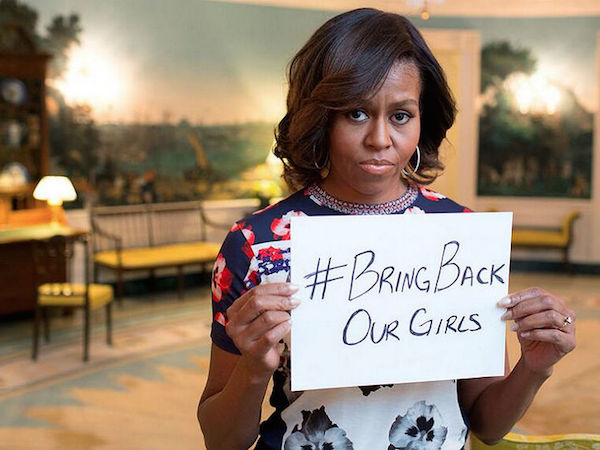 Meanwhile, at the request of Nigeria, Canada has shipped surveillance cameras to Nigeria to help in finding the missing girls.
Please join them in your prayers….
May the Lord help us in bringing back these girls safely.