Naija Mentor
4 Profitable Businesses To Do In Asaba Delta State Nigeria This Year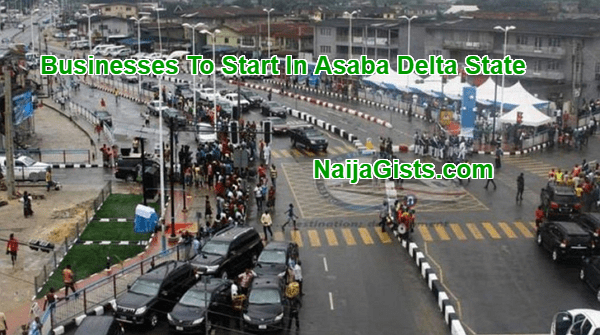 4 Profitable Businesses To Do In Asaba Delta State Nigeria This Year
The seat of governance of Delta state is Asaba which is the state capital. Today, the state, ranked third as the oil-producing state in Nigeria. Being one of the major cities after Warri you can be sure of several business opportunities.
Oil and gas services
As you know, delta state is one of the Nigerian oil-producing states so involving in oil and gas services will be a money-spinning opportunity.
You can start the supply private homes, industries, eatery, school and establishment with oil and gas. You can start small, by getting a bike to visit homes, pick their cylinder fill it for them and return in a good time. This will save them the trouble of taking the cylinder by themselves and the queuing at the gas station.
Agriculture
Asaba is home to some agricultural products like fisheries, tubers like yam, cocoyam, potato, and cassava. You can either go into the farming of these products or the supplying. With the connection with the local farmers, you will buy direct from them and sell to the wholesaler if take to the city like Lagos or Abuja.
Nowadays roasted catfish sell like gold. This you can package and sell to high-class people.
Transport business
One flourishing business you can do Asaba is the transport business. It could be interstate or intrastate. Whether you should transport goods or passengers, you are in for an outstanding result.
Show business
Delta state is home to stand up comedy. If you are funny and talented you will be making cool money on your investment in music and show business.