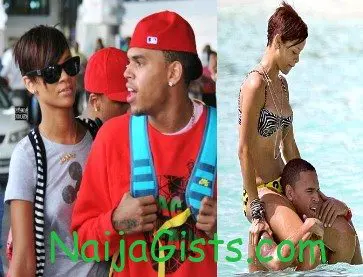 Dec 4, 2012 – Chris Brown & Rihanna To Spend New Year In Barbados
American rapper Chris Brown and his girlfriend Rihanna are set to spend their 2013 new year holiday in Rihanna's country of birth, Barbados. naijagists.com
The lovers are so determined to do everything to make their relationship work.
According to The Sun UK, Rihanna is fully convinced Chris Brown is the man of her dreams and they're both meant for each other.
Rihanna has booked Chris Brown and his mother a 5-star villa hotel in the Barbados so as to be formally introduced to her family in the Barbados.