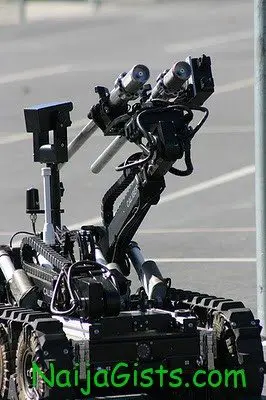 Dec 12, 2011 – FG Approves N5 Billion Robotic Bomb Detectors For Aso Rock
President Goodluck Jonathan has approved 5 Billion Naira for the purchase of Robotic Bomb Detectors for Aso Rock Presidential villa and it's environment.
This comes as a result of the recent ceaseless Boko Haram attack in Nigeria.
Is this a wise move by the present administration?
If we spend N5 Billion on Aso Rock security alone what happens to the rest of the country? Please contribute