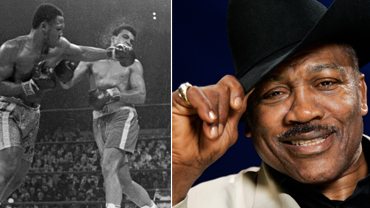 Nov 8, 2011 – Former Boxing Champion Joe Frazier Is Dead
Ex- World Heavyweight Boxing Champion Joe Frazier is dead. Smokin' Joe as he is popularly called passed away on the night of Monday Nov 7, 2011 following a long battle with liver cancer at an hospital in his home town of Philadelphia at age 67.
A press release from his family states:
"We, the family of the 1964 Olympic boxing heavyweight gold-medallist, former heavyweight boxing champion and International Boxing Hall of Fame member Smokin' Joe Frazier, regret to inform you of his passing.
He transitioned from this life as "One of God's Men," on the eve of November 7, 2011 at his home in Philadelphia. We thank you for your prayers for our father and vast outpouring of love and support.
Respectfully, we request time to grieve privately as a family. Our father's home going celebration will be announced as soon as possible. Thank you for your understanding."
May his heart and soul rest in peace.