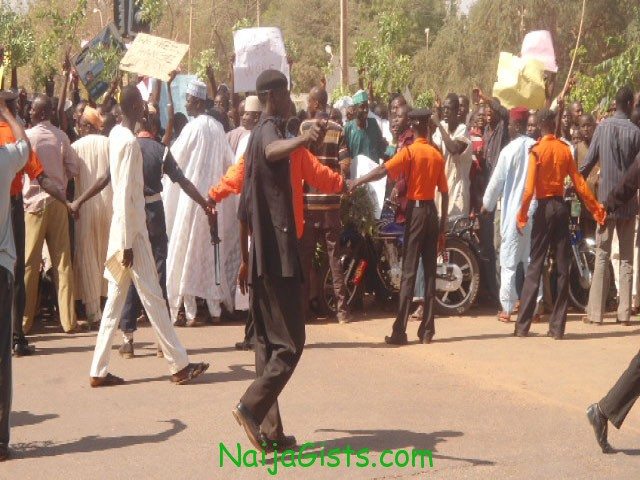 Jan 8, 2012 – Fuel Subsidy Protesters Strip PDP Supporters Naked
The Anti-riot policemen yesterday averted bloodshed in Benin City when supporters of the Peoples Democratic Party (PDP) were attacked by fuel subsidy protesters.
The protest, which was initially peaceful, turned violent when some youths started forcing people to join. naijagists.com
Supporters of PDP who were going for the official declaration of Barrister Kenneth Imasuangbon ran into the protesters at the King Square and were attacked.
The protesters stripped the PDP supporters naked, tearing their red Tee-Shirts. (the nation)
But spokesperson for the group, Comrade Osazee Edigie, said the protest was hijacked by hoodlums.