Faith Oyedepo
How To Keep Your Marriage Strong By Loving In Words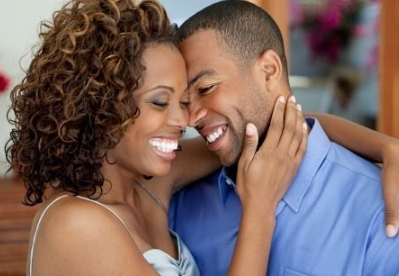 By Faith Oyedepo
Today I shall be showing you practical ways you can demonstrate your love in the home. Love can be expressed in thoughts, words and action.
Loving In Words:
"I love you" – very powerful words, by which men and women come together to establish God's counsel of marriage on the earth. Often, however, these words are forgotten after the euphoria of the wedding ceremony is over. Words have deeper meaning than we know, and saying, "I love you" over and again, spices up the marriage. Just as it is necessary for rain to fall again and again for farmers to reap a bountiful harvest, so also it is to say "I love you" over and again.
Your marital relationship started by the use of these three words, so it should grow also by its continuous use. The presumptuous claim that it is not necessary to say "I love you" over and again to your spouse because, "he/she should know you love him/her", is wrong. The Bible points out the importance of voicing out what one believes in the heart (Romans 10:10). Give voice to your feelings, it is not foolishness! The world was made by faith-filled words. Let your "I love you" to your spouse be full of faith. Even if your spouse is a monster, he/she would change to a marvel! That is how God won man to Himself – while we were yet sinners, Christ died for us; thus saying, "I love you" to the people who rejected His love.
Right words create the right atmosphere in the home. Couples must learn to speak kind words to each other. Express to your mate the nice qualities you like in him or her. Husband, handle your wife with care by speaking kind words of appreciation to her often. She needs to hear you express daily how much you love and appreciate her. My husband says it to me daily and I never get tired of hearing him.
Wife, don't nag your husband to death by repeatedly pointing out his shortcomings or challenges in your home. Where there is a need for correction, use the sandwich method – compliment, correct and then compliment. Keep the fire of love in your marriage burning. Love is medicine. God is love. So, let God reign in your home through love and every mountain standing in the way of peace, progress, stability and success will give way in Jesus' name. Amen.
Saying "I love you" to your wife and children, may be just what you need, to cause a transformation in your house. It is not a sign of weakness but strength. Also, action speaks louder than words, they say. So, if you are saying, "I love you," and yet you are acting selfishly, not giving money for her upkeep or that of the children (I Timothy 5:8), screaming at the top of your voice, then your actions are disproving your love.
This testimony of amazing restoration will encourage you: "I have been married for 12 years, but last year, my marriage was in shambles. By November, I came to this Church in tears. I removed my wedding ring and put it in an envelope and said, 'God, I put in this ring, I want you to restore my marriage.' When I got home I was ready for another confrontation from my husband who never goes to Church; all he does is sit with his beer bottle. When I entered the room, he said, 'Honey welcome. How was Church and your Bishop?' I was surprised! He said, 'My darling wife, you look tired. Go and take your bath, I have prepared food for you to eat.' I did not believe it; I thought it was a trick. He told me that while I was in Church, he laid down to watch the TV, and suddenly, he heard a voice audibly call him saying, 'Sit up! What have you done about your marriage? Set your home right.' That made him go on his knees, weeping and he told God he was sorry and that was the beginning of good things." I never knew that marriage could be so blissful!" – Agbetiku, U.
By loving in words, therefore, you must take recognition of the following:
Learn to compliment your spouse:
Giving compliments to your spouse is also another way to saying I love you. Couples also need to learn to always compliment each other for the good qualities you admire in your spouse. Every human being loves to be praised, either for what he/she has done or simply for who they are. No one is perfect, so express your appreciation in those areas your spouse has proved to be exceptional. Learn to show appreciation for both small and great acts of kindness. You can also show appreciation by giving little gifts. Make room for praise in your home and your relationship will be a heaven on earth!
Learn to say, "I am Sorry":
Some spouses find it hard to say, "I am sorry, please forgive me," even when it is clear they are at fault. But anyone that desires his or her home to be heaven on earth, does not let ego stand between him and his wife or children. Don't give room to the devil to bring problems to your home. Learn to say "I am sorry" when you offend your spouse. It works! If you do that, eyeball-to-eyeball, you will see your spouse's countenance change.
Next week, I shall examine loving by action. Meanwhile, if you have not accepted the Lord Jesus Christ as your Lord and Saviour, you are incapable of demonstrating God's kind of love. It is when you accept Him into your life that the love of God is shed abroad into your heart (Romans 5:5).
Having a Christian home begins with accepting Jesus Christ as your Lord and Saviour. Peradventure, you are not born again and you want to accept Jesus as your Lord and personal Saviour, then, say this prayer in faith: Dear Lord Jesus Christ, I come to You today. I am a sinner. Forgive me my sins and cleanse me with Your Blood. I accept You as my Lord and personal Saviour. Make me a child of God today. Thank You for delivering me from sin and satan to serve the living God and thank You for accepting me into Your Kingdom.
Congratulations! If you prayed this simple prayer of faith with me, you are now born again and a child of God. He loves you and will never leave you. Read your Bible daily, obey God's Word and seek Christian fellowship (John 14:21).
With this, you are guaranteed all-round rest and peace in Jesus' Name! Call or write to share your testimonies with me through contact@faithoyedepo.org, 07026385437 OR 08141320204.